I love romance, but my second favorite genre has to be science fiction, specifically speculative fiction like time travel and alternate realities. In my new book, Lost Years, the hero travels many miles in search of the girl he loves. I love the paradox of these storylines. Here are my top five favorite time travel movies. Have I forgotten any? Do you agree with my list? Do you love or love to hate these movies?
5) Back to the Future: who can resist a classic? In this eighty's comedy, Michael J Fox accidently travels back to the fifties in a custom time machine. He happens to run into his teenage mother, who ends up crushing on him. Once you get over the ick factor, it's a really cute story.
4) Time Cop: Another oldie but goodie. A police officer who travels through time to stop a shady politician? Yep, I said it. I imagine one of the biggest issues with time travel is the money-making opportunities. If only I'd known how huge Apple or Microsoft were going to be and I'd invested a few thousand. If you could go back in time would you risk it?
3) About Time: this is a super cute British film with a sincere message. The hero discovers he can travel through time. Not to make any huge historical changes or anything, but he can change his own life. He uses his gifts to avoid tragedies and win the heart of the girl he loves. But as his unusual life progresses, he finds out that his unique gift can't save him from the sorrows and ups and downs that affect all families, This is a must watch if you love unique stories with hints of romance. Plus, all those British accents leave me breathless….just sayin'
2) Outlander: Okay, so technically this is a show not a move, but it had to make this list. So first, there's this guy
Once you've fanned yourself and cooled off, let me tell you about the plot. Claire and her husband are in Scotland on holiday when she discovers ancient stones that transport her back to 18th century Scotland. There she meets the beautiful Jamie Fraser. She fights to return to her own time, but the enticement of Jamie pulls her back. Let me just say, this show has some of the best sexy times on TV, especially that first season. That is if you like sexy times and who doesn't?
AND. . . drumroll, my #1 favorite time travel movie has to be–
1) The Butterfly Effect: First of all, there is Ashton Kutcher. Also Ashton Kutcher. But seriously, this is an amazing movie and one of the inspirations for Lost Years. The hero (did I mention it's Ashton Kutcher?) has blackouts all his life. Later, he realizes he can return to these blackout times. He uses this newfound knowledge to save his childhood best friend from the danger that comes to her, but he discovers it's not as simple as he thinks. I love how hard he tries. Each time, Ashton comes back to the present and discovers an even bleaker reality, my heart breaks.
I describe Lost Years as the Butterfly Effect with more romance! Check out the book info below and enter the Raffle copter to win a $25 gift card.
Let me know in the comments what your favorite time travel book or move is.
GIVEAWAY
Reader giveaway – Follow MK
1 grand prize –$25 Amazon Gift Card
E-Copy of choice from MK Schiller's Backlist
A signed copy of Lost Years
Raffle Copter Link: https://www.rafflecopter.com/rafl/display/ecd47fcd9/?fbclid=IwAR2hn1sWZoIEKMFx5qwUZ-EMf–QYb_IDlgaVPLLtIJHFLTd49LwI-UNC_E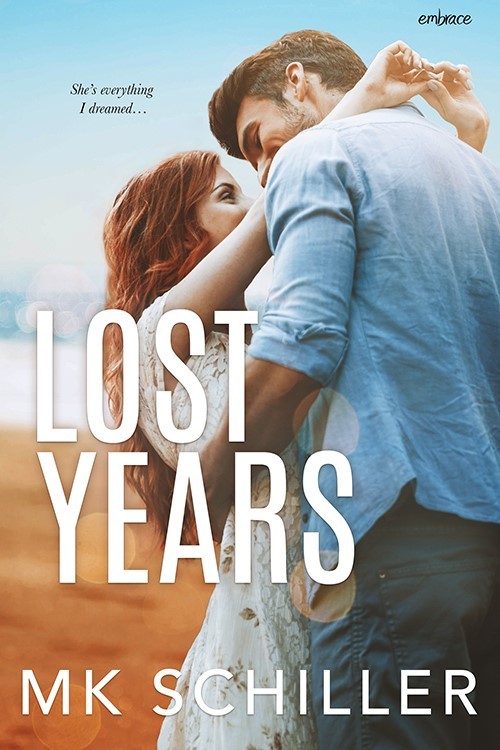 Ever had a dream so real it feels like a memory?
I've had those kinds of dreams since I was a kid. Each one of a beautiful girl, who is my best friend. We grow up together on a sunny island surrounded by water that's as blue as her eyes. We share all our hopes and fears until we realize we belong to each other in every way one person claim another. She is my own personal serenity. Sweet story, eh?
Well forget about it.
The cold, harsh reality is that I'm a twenty-year-old, Manhattan bred, manwhore, who uses his fists to solve his problems. The only comfort I find is inside a bottle… and the dreams. But the dreams are my illness not my cure. Just when things look the darkest, the sun slaps me square in the jaw. I spot a picture of a scenic island surrounded by the bluest water – my island.
If the island exists then so must the girl, right?
So I'm headed to Serenity, Texas to find my girl and make some sense out of the chaos that is my life. Feel free to tag along, but this journey comes with a steep warning–dreams can turn into nightmares in the blink of an eye.
My name is Jason Flynn and this is our story.
Romance Time Travel [Entangled Embrace, On Sale: September 16, 2019, e-Book, ISBN: 9781640638396 / eISBN: 9781640638396]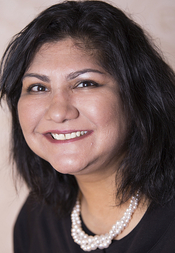 Not knowing a word of English, MK Schiller came to America at the age of four from India. Since then, all she's done is collect words. After receiving the best gift ever from her parents–her very own library card–she began reading everything she could get her greedy hands on. At sixteen, a friend asked her to make up a story featuring the popular bad boy at school. This wasn't fan fiction. . . it was friend fiction. From that day on, she's known she wanted to be a writer. With the goal of making her readers both laugh and cry, MK Schiller has penned more than a dozen books, each one filled with misfit characters overcoming obstacles and finding true love.