Shannon moved up the beach by half a mile and settled into one of only two second-story suites the boutique hotel offered. With the uninterrupted views of the ocean and a private patio that had its own plunge pool, this hotel was exactly what she envisioned while staying in Tulum for a vacation.
She was on the balcony when she heard Avery enter the room. Shannon stood from the shady spot she'd propped herself up on to greet her friend. Avery held her welcome drink in one hand and her purse in the other.
"Eeeeek. This place is awesome," Avery said, tossing her purse aside and offering Shannon a one-arm hug.
"Beautiful, isn't it?"
The bellhop placed Avery's bag in the room and asked if there was anything else he could assist with. Shannon tipped the man and closed the door behind him.
"Check out the balcony."
Avery didn't need to be asked twice. She wandered outside and tossed her arms wide. "A private pool?"
More like an oversize hot tub, but yeah. "A great place to wash the salt water off after a day in the ocean."
"This is fabulous."
They talked briefly about her flight and drive from the airport. Then the conversation turned toward the nonwedding.
"… so I had the bartender pour him several shots of mezcal, and before you knew it, he was passed out on the bar."
"On?"
"I took great pleasure in thinking he was hungover the next day."
They were sitting on their balcony, enjoying the ocean breeze and shade of the palapa.
"I didn't know you had such a merciless side."
"Me either," Shannon said. "I kinda like it."
Avery grinned. "You're either getting to an age where pretending has grown old or I'm rubbing off on you."
"I think it's the former. I don't want a child of mine growing up feeling like they have to hold their emotions back all the time."
"Like we did."
Shannon regarded Avery. "I doubt you did a lot of holding back."
"Yeah, I sucked at it. Still do."
"It's served you well." Avery swung her legs over the chaise and stood.
"Let's find our swimsuits and hit the bar. See if there are any eligible bartenders."
Shannon's stomach twisted.
Avery hesitated. "Unless you've changed your mind."
"No. Of course not."
"You can, you know. Anytime."
Shannon narrowed her eyes. "You came here to help me find a baby daddy, not talk me out of it."
Avery held up both hands. "I know … but if you change your mind, at any time—"
"I want a child, and I'm not willing to wait for Mr. Forever to give one to me when he doesn't seem to be out there."
Avery stood. "Okay. Let's do this."
Shannon followed her into the room.
Let's do this.
(C) Catherine Bybee, Montlake Romance, 2019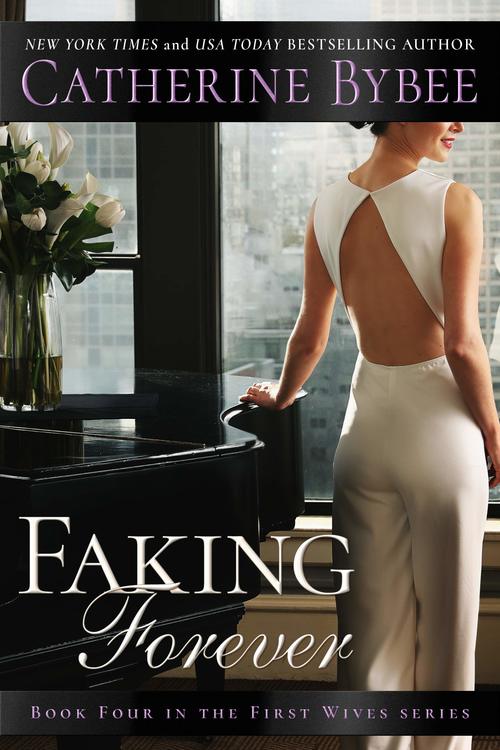 From New York Times bestselling author Catherine Bybee comes a new First Wives novel about wanting a family…and finding love.
Shannon Wentworth's biological clock is ticking, and she isn't going to let her single status keep her from having a baby. When her wedding-photography business takes her to Mexico, she has every intention of finding a willing baby daddy to help her out. Until the bride goes AWOL, leaving Shannon to coddle the arrogant fiancé who has accused her of sabotaging his wedding.
Victor Brooks never could have imagined that he'd be on a honeymoon for one. Only here he is, taking a hard look at his life after the younger women he thought he loved walked out. The woman who volunteers to help him reflect is the last person he expects to be attracted to. Between the tequila, the sun, and one earth-shattering kiss, Victor finds Shannon a distraction too sexy to ignore.
They strike a deal: wait three months, cool off, and see if their tropical beach attraction is worth taking up when they go back home. Unfortunately, that's just enough time for the past to come calling. All their best-laid plans are at risk. So is the last thing Shannon expected to matter the most: her heart.
Romance Contemporary [Lake Union Publishing, On Sale: March 12, 2019, Trade Size / e-Book, ISBN: 9781503905221 / ]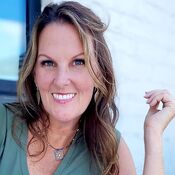 New York Times, Wall Street Journal, and USA Today bestselling author Catherine Bybee has written twenty-eight books that have collectively sold more than 4.5 million copies and have been translated into more than a dozen languages. Raised in Washington State, Bybee moved to Southern California in the hope of becoming a movie star. After growing bored with waiting tables, she returned to school and became a registered nurse, spending most of her career in urban emergency rooms. She now writes full-time.