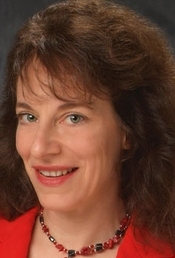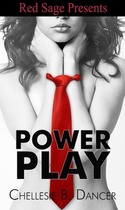 For me, what makes a story hot is when we see the attraction build between the main characters, bit by bit, as they get to know each other. And as the sexual excitement increases, they discover something new that makes their love life sizzle.
There's a lot of talk about how gorgeous the hero and heroine have to be. While they do have to be attractive, especially to each other, I don't find it necessary to read that over and over again through the story. I'd rather see the attraction grow as they make new discoveries about each other–the sparks from the first kiss, the beauty of an exposed leg, the sensation from a touch in a newly discovered erogenous zone.
Sexual tension should build before their first love scene, but I think it's lots of fun to keep it up (so to speak) during each sexual encounter. In "Power Play," when Sergio gets his payback, he arrives at Liz's home on one page, strips her naked on the next, but then spends more than twenty pages seducing her through every room of her house. (I had intended this to be a short story, but once I started writing that scene, it extended to four chapters and the story became a novella.)
I love creating characters that are the perfect balance for each other. When two people complement each other, they tend to bring out new aspects in the other. And when you take that into the bedroom, a lot of walls and inhibitions come down. No matter whether these two had lots of prior sexual experience or none at all, together they can go where they've never gone before. Anything can happen. The woman especially can be free to explore her own sexuality, and they both can find the pleasure and happiness they deserve.
And as they discover something new about themselves from their sexual explorations, I think we as readers can learn something too. And that's really hot!
About Chellesie B. Dancer
Chellesie B. Dancer enjoys writing contemporary, historical, and erotic love stories with a sprinkling of comedy. The women in her books dare to ask for their desires, so they truly will be satisfied ever after. Be careful what you wish for…
Chellesie lives on top of a hill overlooking the smog of sunny Southern California. Other than writing, she entertains at parties as an M.C., a paleontologist's assistant, and occasionally a dancing gorilla. She's the mother of three beautiful boys and an assortment of other critters. Luckily her husband cooks!
Blurb:
In POWER PLAY, a seductive brat tempts a sexy artist to risk his one shot at partnership for a fling with her. But when he takes control, who will come out on top?
Links:
Chellesie's Blog: www.GetLoveHelp.com
To comment on Chellesie B. Dancer's blog please click here.