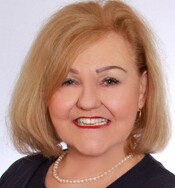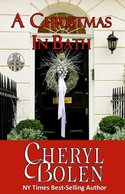 10. Who doesn't like a Cinderella story where impoverished girl gets the prince, er, Mr. Darcy?
9. Is there not vast appeal in the notion of a perfectly idle class of people?
8. Idioms, dress, and society may have changed, but human nature is still the same.
7. Mr. Collins is as deliciously irksome today as he was 200 years ago.
6. Ditto, Lady Catherine de Bourgh.
5. It is a truth universally acknowledged that a single man in possession of a good fortune must be in want of a wife. Yep, still true.
4. Austen's concept of a story where nothing really happens spawned the most successful TV show ever.
3. Good still trumps bad.
2. There were just as many stupid people 200 years ago as there are today.
1. And. . . who doesn't love a man in a cravat?
About Cheryl Bolen
Cheryl Bolen is the New York Times Bestselling Author of more than a dozen Regency- set historical romances published by Harlequin Historical and Zebra Historical. Her first book, A DUKE DECEIVED, won her the title of Notable New Author and was a runner up for the Holt Medallion for Best First Book. Her ONE GOLDEN RING won the Holt Medallion for Best Historical. Her books have been finalists for many writing awards, including the Daphne du Maurier, have been Barnes & Noble bestsellers, and have been translated into French, Portuguese, Swedish, Norwegian, Italian, Polish, and Japanese.
Admitting to a fascination over dead Englishwomen, she is a regular contributor to the Regency Plume, The Regency Reader and the Quizzing Glass. Many of her interesting articles on Regency England can be found at her website.
She holds an English/journalism degree from the University of Texas and an MS from the University of Houston. Before her first book was published in 1998, she enjoyed careers as a newspaper reporter/editor and as a public school English teacher. Her latest book is A CHRISTMAS IN BATH, which released this week.
About A CHRISTMAS IN BATH
All the characters from the first five Brides of Bath books will be serving up some Christmas cheer, while Glee Blankenship sharpens Cupid's arrow.
Unbeknownst to scholarly Jonathan Blankenship, his sister-in-law Glee has decided this Christmas he needs a little push to make him see that his dear friend of four years, Miss Arbuckle, will make his perfect mate.