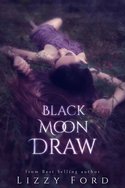 In 2013, I spent over twenty five thousand dollars on giveaways and prizes for readers, which didn't include the shipping costs. Combined, it was well over thirty thousand dollars I spent giving back to those who supported me. When I compiled all my expenditures for my CPA for taxes in early 2014, I began to consider how much good that amount of money could do if channeled in a different direction. Giveaways are great. I do them as a means of giving back to the reader community, but was there another way I could give back?
I'm a strategic thinker by design, and I'm constantly evaluating my marketing, business and promotion strategies. I'm also a long-term planner, and I asked myself: what if I could make more of a difference by donating even half the amount spent on giveaways in 2013 to charity instead? Helping others is important to me. One of my goals in life has always been to give back to those who help me, to repay favors at least twofold and to always support my friends and family in every way I can.
The more this idea rattled around in my skull, the better it seemed. I chose a couple of local charities to donate to and then began to think: what if my readers were involved as well? Being an author with a decent following, I had an incredibly supportive fan base I suspected would love the opportunity to aid those who needed it, too. It could become sort of a community effort to shed light on a worthy cause and then raise money to support it. Lizzyland as a whole could come together to help others!
I surveyed my readers via my Faceboook fan page and discovered they were overwhelmingly supportive of the initiative. My next question to them was what charities/causes were important to them. I ended up with a list of over forty different charities, some of which had a dozen or more readers promoting them on my fan page. From that list, I whittled it down to about thirty with websites containing detailed information about donating and their financials. I put those thirty charities to a vote on my page.
In the meantime, I had to figure out which upcoming book I wanted to use for the donations and ended up going with BLACK MOON DRAW, a sweet (no graphic sex scenes!) romance about a reader who is sucked into her book, where she has to help a sexy knight save his world before she can return home. The story is broad enough to appeal to pretty much any romance reader, and by keeping it a 'sweet' romance, it's suitable for ages fourteen and older. In short, the book had mass appeal, was original and fun, and at the time this decision was made, also happened to have two to three months lead time before its release, which gave us time to promote it.
Once the book was chosen, I simply waited for my fans to determine to which charity they wanted me to donate the proceeds for preordering BLACK MOON DRAW. The two most popular causes ended up being the Wounded Warrior Project and St. Jude's Children's Hospitals, with Wounded Warrior Project winning out the last day. Thus, all proceeds resulting from readers pre-ordering BLACK MOON DRAW will be donated to the Wounded Warrior Project, a charity selected by my readers!
I'm planning on doing similar drives like these in the future. The first is always a learning experience, so next time, I want to have a much longer lead time to promote whichever cause my fans decide on the second time around!