Blackstone Dynasty was inspired by a trip I made to Boston back in early 2013. While sightseeing in the city, I stumbled upon a monument statue in Boston Common honoring a man named William Blackstone. Mr. Blackstone happened to be the very first European to settle in Boston, living alone on what would later become Boston Common and Beacon Hill. He arrived in America in 1623, coming from Lincolnshire, England.
In that single moment, a spark of an idea ignited for me that this bit of historical information could be the basis of a whole new story world. I was just finishing up my very successful Blackstone Affair series set in London about security expert, Ethan Blackstone, and his love for his American girl, Brynne Bennett. I decided right then and there that Ethan Blackstone should have some relatives living their lives in America (descended from the honored Mr. William Blackstone from the statue I found in Boston Common) who were worthy of their own stories and books. I even posted a picture on Facebook and made a comment at the time, I was so excited. My "Boston Blackstone" universe continued to develop slowly in my head over the next three years until I decided the time was finally right to bring it out to my readers in a new series.
I wanted a large family dynamic so I could expand this new series into several standalone books each about a different couple. I had not done a series like that before Blackstone Dynasty. My Blackstone Affair series was a serial and required the reading of each book in succession. I felt ready to try my hand at writing standalones that take place in a unified world. The faster pace and the gratification which comes at the end of a book was creatively appealing, and I had a blast building the world in which my American Blackstones live out their lives. I even went a step further and decided to switch around the British Hero/American Heroine I had going with Ethan and Brynne, to make my American Caleb meet a British Brooke. The purpose of that was intentional and plays into the plot of the story in a fulfilling way for me as a writer. I can't tell you why Caleb needed a British girl or I would spoil the surprise. 😉
FILTHY RICH opens the doors into the ultra-wealthy world of Caleb Blackstone, the newly crowned head of his family as well as a billion-dollar conglomerate called Blackstone Global Enterprises. Still reeling from the death of his father, Caleb is questioning everything he's ever known, as well as the purpose of his life when he meets Brooke Casterley, a girl who not only captivates him, but teaches him there's so much more to life than being…filthy rich.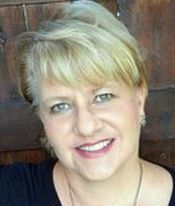 New York Times bestselling author Raine Miller finds as much happiness in writing romances as she does in reading them. Ever since she picked up her first romance novel at thirteen years of age, she's been hooked. Filthy Rich—the first book in her all-new series, Blackstone Dynasty—is Raine's latest contemporary romance.
Raine lives with her handsome husband, brilliant sons, and two very bouncy (but beloved) Italian greyhounds.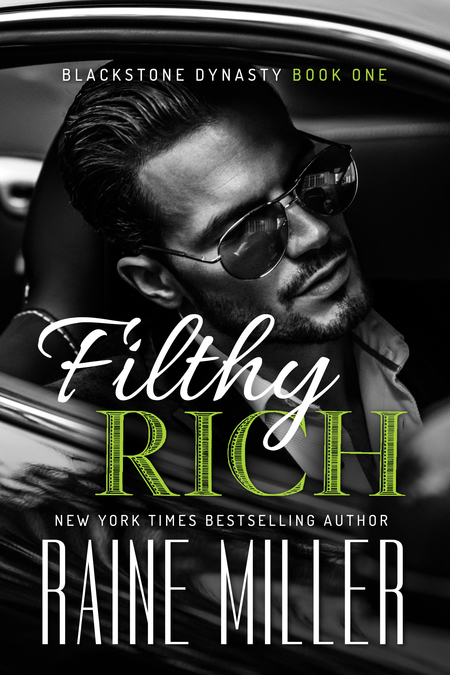 Billionaire Caleb Blackstone lives in the glamorous world of wealth and success, with every material luxury. But the moment he sees Brooke Casterley, none of that matters. Caleb is filled with a raw, undeniable need that he can't ignore…for a girl who is so completely different from everything and everyone he's ever known.
Only Brooke isn't looking for love. She knows all too well just how much damage the wrong guy can do. Still, what sane, broke British girl can resist the charms of an incredibly sexy, chivalrous billionaire? What starts as flirtation quickly turns into all-consuming passion. Nothing could have prepared her for the searing heat of Caleb's touch—or just how much she craves him.
Their whirlwind romance is the stuff of high-society fantasy—but for every moment of pleasure, there is a cost. Past mistakes and tragedy shadow them both…and falling for him might be the kind of trouble she can't afford.
Romance Contemporary [Montlake Romance, On Sale: November 15, 2016, Paperback / e-Book, ISBN: 9781503939639 / ]