I love hearing "meet" stories. How other couples, well, went from one to two. I've heard some touching ones that have melted my heart, funny ones that made me laugh so hard I cried, and others that told the story of a bit of indifference at first meeting and took years to cultivate, starting with a single moment in time where a spark was lit and an attraction born.
I love them all!
Today I wanted to share my "meet" story because I think it has a touch of uniqueness that always makes me smile.
One of my good friends was going through some rough times with her husband. They'd split up, but had decided to get back together. So, her husband's co-worker and good friend—let's call him Ken—decided to rent a limo and go bar hopping to celebrate. Of course my friend didn't want an odd number so she asked if she could bring a friend along.
Do you see where this is leading? Lol
Right away Ken was concerned that this wouldn't be tagged a date. My friend assured him that it wouldn't be. It would just be more fun rounded off to an even number. So, he agreed. The more the merrier, right?
Right away she called me and asked if I wanted to head downtown in a limo and hit all the hot spots. Of course I said yes, but after I found out a few more details, I made sure she knew that this wasn't a date. I'd just broken up with a guy not long before and I really wasn't interested in starting something new. I wanted to have some fun, not anything serious. So, of course she assured me that the word "date" wouldn't be mentioned. After I breathed a sigh of relief, I agreed.
Do you think my friend was being sneaky? Lol
So, long story short—or at least as short as I can make it—the two not-interested-in-a-date-types hit it off. We laughed and talked all night—and had a few too many drinks I'm sure.
At one of the bars we were having such a good time that the bartender asked what the occasion was. I instantly told him it was double engagement party. Can you say "one to many"? lol Why I even blurted that out I have no idea, I guess I was just being a shit. Anyway, after I said that, Ken asked what it would take for me to really marry him.
Yes, I know, this was the first night.
I told him the only way I'd marry him was if he proposed with a karat. Heck, why not right? It's not like he was serious so I might as well go for it. Plus, karat diamond engagement rings run in my family. Lol
Fast forward two weeks—or it might have been three—and Ken and I are dating up a storm and having a great time. He picked me up from work to take me to lunch at Pizza Hut. At the time I was slightly addicted to their personal pan pizzas. YUM! And lo and behold he pulls out a gift for me.
He'd had a chunk of gold molded into a carrot—yes, as in the vegetable not the diamond weight. (Don't you love his play on words with that one?) I absolutely loved it, and fell even harder than I already had. Talk about romance. To me, that was romance at its finest.
A month after I met Ken we moved in together. Four months after we met we eloped—yep two crazy kids. Lol Eight months after we met we found out we were having a baby. And ten months after we met we bought our first house.
That's a lot happening in one year.
I'm proud to report that twenty-six years later we're still together. There have been ups, downs, and all arounds, but somehow we've made it work. I'd have to say our ability to laugh has carried us through a lot.
And just think—it all started with a limo ride that wasn't a date, a few laughs, one to many, and an extraordinary gift of a necklace.
How about you? What's your meet story?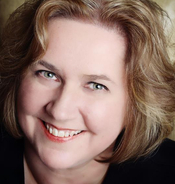 Christine Warner is living her dream in Michigan along with her family, three laptops (she might have a slight addiction, or maybe it's a fear of one imploding from overuse) and a much loved assortment of furry friends.
Besides laughing and a good round of humor, she enjoys spending time with her family, cooking, reading, writing but no arithmetic. A confessed people watcher, she finds inspiration for her stories in everyday activities. She loves to read and write about strong heroes and determined, sometimes sassy heroines.
A girl gone wild, at least where social media is concerned, she enjoys meeting other avid readers and writers on facebook, twitter, Instagram, goodreads, and her website.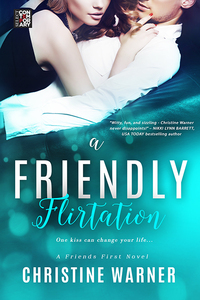 Allison Hall is fed up with being a social outcast. Even at the tech company where she works for her brother and his best friend, Jared, she's the invisible nerdy girl. What she needs is confidence—and that requires a makeover and dating tips. And she knows just the man to help
Jared Esterly is shocked when Allison asks for his assistance and turns her down, knowing that her brother—his business partner and best friend, Nick—would kill him if he dated her, even if it is just for practice. But when Al's attempt to make changes on her own fails spectacularly, Jared reluctantly steps in. Things heat up quickly, and soon lessons move from the salon to the bedroom.
When overprotective big-brother Nick discovers Jared is dating Allison, their friendship and business partnership sour. Allison, consumed by guilt, must make a choice: stay with Jared, even though that means ruining his friendship with Nick and possibly his career, or leave the one man who sets her on fire.