Let's face it, there's something hot about sports players. From the way they handle the ball/hockey stick/bat to all the muscles it takes to play competitively.
In ANATOMY OF A PLAYER, Whitney goes undercover as a sports reporter, her assignment to expose all the unfair perks the college championship hockey team receives. But she's completely unprepared for Hudson Decker, the bad boy of the hockey team, and once he turns his charms on her, she has a hard time not falling for the guy.
Since we're talking about irresistible athletes, I thought I'd talk about the professional athletes who make me swoon. The ones I've sometimes wished didn't have to cover their pretty faces with helmets while they played. I mean, safety first and all, but would it kill the cameramen to show them without them on a little more?
My five most crush-worthy sports guys.
Eric Decker – As a Broncos fan, I was especially proud hottie was part of my team. When he was traded, it was a sad day, and the games have had a little less eye candy ever since.
Gabriel Landeskog – Hockey player for the Colorado Avalanche. Another guy who plays for the home team!
Tyler Sequin – This hockey player inspired Hudson, and I had to suffer through a lot of research when it came to finding the right picture to help me describe him. Hehe
Bryce Harper – One of my baseball-loving friends introduced me to this guy. I'll admit that baseball isn't my first go-to sport, but with him on the field, I think I'll fit in a few more games.
David Beckham – Really, do I need to say more? He's David Beckham, after all 🙂
So, who'd I miss? Which sports player goes on your list?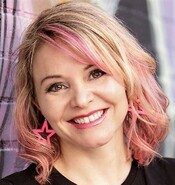 Cindi Madsen sits at her computer every chance she gets, plotting revising, and falling in love with her characters. Sometimes it makes her a crazy person. Without it, she'd be even crazier. She has way too many shoes, but can always find a reason to buy a new pretty pair, especially if they're sparkly, colorful, or super tall. She loves music, dancing, and wishes summer lasted all year long. She lives in Colorado (where summer is most definitely NOT all year long) with her husband and three children.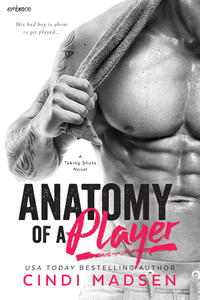 This bad boy is about to get played
After getting her heart broken by a player again, Whitney Porter is done with men. She's focusing on her future career and her first assignment at the college newspaper: Posing as a sports writer for an exposé on the extra perks jocks receive. But Hudson Decker, the bad boy of the hockey team, is about to test her resolve. To keep herself from breaking her no-sex rule with the temptingly tattooed athlete, she decides to use him for a side project: Anatomy of a Player, to help Whitney—and women everywhere—spot a player, learn what makes him tick, and how to avoid falling for one.
With his life spiraling out of control, Hudson Decker's looking for a distraction. When his teammates bet him that he can't land the gorgeous but prickly new reporter, he accepts the challenge, boasting he'll have her in bed by the end of the semester. But Whitney is so much more than Hudson expected, and soon enough, he's in too deep. The last thing he needs is another complication, but staying away isn't an option. One thing's for certain: this girl totally throws him off his game.