Fresh Pick for Wednesday, January 27th, 2016 is FORBIDDEN by Beverly Jenkins
#RomanceWednesday – classic love!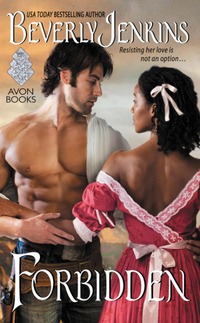 USA Today bestselling author Beverly Jenkins returns with the first book in a breathtaking new series set in the Old West
Rhine Fontaine is building the successful life he's always dreamed of—one that depends upon him passing for White. But for the first time in years, he wishes he could step out from behind the façade. The reason: Eddy Carmichael, the young woman he rescued in the desert. Outspoken, defiant, and beautiful, Eddy tempts Rhine in ways that could cost him everything . . . and the price seems worth paying.
Eddy owes her life to Rhine, but she won't risk her heart for him. As soon as she's saved enough money from her cooking, she'll leave this Nevada town and move to California. No matter how handsome he is, no matter how fiery the heat between them, Rhine will never be hers. Giving in for just one night might quench this longing. Or it might ignite an affair as reckless and irresistible as it is forbidden . . .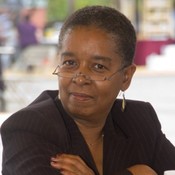 Beverly Jenkins is an African-American historical romance writer. She and her family live in southeastern Michigan. Born in Detroit, she graduated from Cass Technical High School and attended Michigan State University where she majored in Journalism and English Literature.
The Fresh Pick is chosen by a group of readers and is never a purchased advertisement or promotion. We've picked this book because it appeals to us and we like to share our diverse tastes in reading and hope you'll give it a try.