I had an incredible amount of fun writing FURY OF DESTRUCTION (the Dragonfury Series). Gage and Samantha's story surprised me every step of the way. She's tenacious, smart, and sassy while struggling to overcome a disability that challenges who she believes herself to be. He's both tender and tough, a take-no-prisoners kind of guy who makes enemy dragon-warriors fly in the opposite direction. So to say I enjoyed writing about the pair is an understatement. Together, they make for an explosive, passionate, exhilarating combination.
So today, in keeping with Gage's tough guy routine, I'm listing some of the things I think are important for every dragon-warrior to possess.
Top 5 Attributes Every Dragon-shifter Should Have:
1–A wicked amount of lethal.
(Because you never know when he might need to pull a truckload of vicious out of his bag of tricks to send other dragons fleeing.)
2–Razor-sharp intelligence.
(Not only to make quick decisions on the fly, but to catch the other Nightfury warriors cheating at the weekly poker game.)
3–A well-developed sense of humor.
(If he can't laugh at himself, no way he'll survive a sharp-witted razzing from his fellow dragon-warriors. And honestly, it happens…a lot.)
4–Charm…and bucketsful of it.
(Why? To score with the ladies, of course.)
5–Loyalty and honor.
(All right, I'm cheating here. But these two are considered one and the same in Dragonkind circles, because no warrior ever gets left behind.)
Thanks for stopping by. I hope you enjoyed my Top 5. And if you have a chance, drop me a line. Visit me on my website www.CoreeneCallahan.com and while you're there sign up for my Newsletter to get all the latest book news, access to exclusive VIP giveaways, freebies and more!
**
FABULOUS GIVEAWAY: I've got a Grand Prize Giveaway on the go to celebrate my upcoming release, FURY OF DESTRUCTION. Enter for a chance to win: https://kingsumo.com/g/tpc29h/fury-of-destruction-grand-prize-giveaway 
A signed paperback of Fury of Destruction
A signed Dragon Tote Bag
$100 ebook certificate to the ebook store of your choice
A deck of dragon playing cards
Custom made silver dragon scale earrings
To Enter, be sure to click on the link — https://kingsumo.com/g/tpc29h/fury-of-destruction-grand-prize-giveaway
Good luck everyone!
**
Dragonfury #7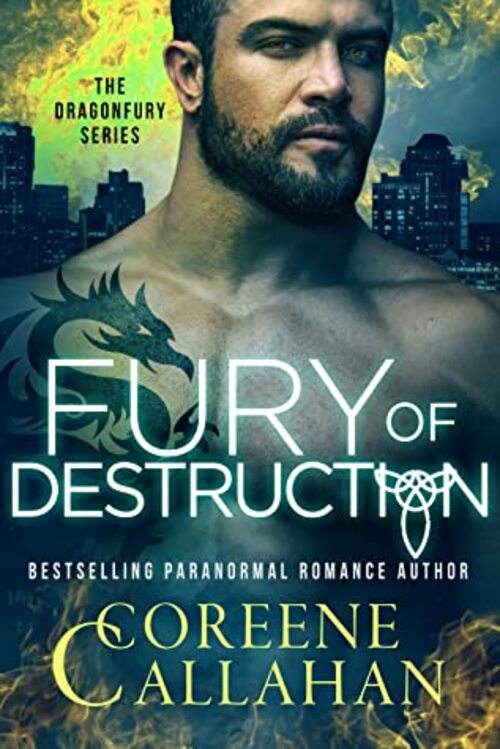 In the seventh installment of Coreene Callahan's bestselling Dragonfury series, a hard-edged dragon shifter must find mercy in order to save an innocent woman's life.
A man on the warpath…
Dragon warrior Gage has earned his brutal reputation. He strikes hard and fast, killing without mercy or remorse. But with the Nightfury lair full of females and a newly adopted son to protect, his ability to focus takes a hit. When one mistake leads to another, putting an innocent woman on enemy radar, he's forced to decide—keep her safe by taking her with him or roll the dice and hope she goes unnoticed by the Razorback pack.
The woman in his way…
Samantha Redhook isn't a pushover. She floats like a butterfly and stings like a bee. But with her business failing, desperation pushes her to take a contract she normally wouldn't have, landing her in a world of trouble. Can she save the situation before things get worse or will an error judgement put an end to her dreams, and then her life?
Romance Paranormal [Oliver-Heber Books, On Sale: November 23, 2021, Hardcover / e-Book, / eISBN: 1230004577317]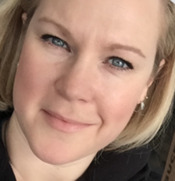 Riveting Stories. Magical Worlds
Coreene Callahan is the bestselling author of the Dragonfury Novels and Circle of Seven Series, in which she combines her love of adventure and the supernatural with her passion for history. After graduating with honors in psychology and taking a detour to work in interior design, Coreene finally returned to her first love: writing. Her debut novef Fury of Fire was a finalist in the New Jersey Romance Writers Golden Leaf Contest in two categories: Best First Book and Best Paranormal. She lives in Canada with her family, a spirited Anatolian Shepherd, and her wild imaginary world.