Hi, I'm Mia Hopkins and I write supersexy cowboy romance. My newest release, COWBOY RISING, is about an introverted cowboy who butts heads with the feisty newspaper reporter who's writing a story about his family's ranch.
On the surface, Daniel and Georgia have little in common. He's a conservative country boy with deep roots, she's a liberal city girl with a taste for adventure. Despite these differences, they constantly surprise one another. Soon their shared passion, intelligence and stubbornness lead them to the bedroom, where a scorching one-night stand turns into something much, much deeper.
For strong-minded Georgia Meyers, only an intelligent, capable hero will do. Here's what makes Daniel MacKinnon tick.
He works hard. Daniel is a third-generation cattle rancher, trained by the best of the best. When his older brother deserts the family and his father falls ill, Daniel does his best to keep things together. At 24, Daniel will do anything to make the 5,000-acre ranch succeed, including oversee a lengthy organic certification process that places a nosy (but sexy) reporter right in the middle of his business.
He's got deep roots. Daniel's grandparents started the cattle ranch and almond orchards. His swaggering father and his rodeo superstar older brother are beloved figures in town. Daniel is expected to be a role model for his two younger brothers, who are watching his every move. For an introverted cowboy, these are some big boots to fill. He doesn't want to let anyone down.
He's restless. Everyone assumed his older brother would take over the ranch, so Daniel made his own plans to move away and start a life of his own. When everything changes, he finds himself right back where he started—on the ranch.
He's intelligent. Daniel dreamed of moving away and getting work in the oil industry. This country boy surprises the fancy reporter when he tells her about his degrees: a double major in petroleum engineering and geophysics and a master's degree in petroleum engineering. Daniel MacKinnon is a proud cowboy nerd.
He's looking for someone he can open up to. Daniel has the capacity for deep emotion, even though he doesn't always show it. He's loyal and determined and looking for someone who has the same passionate heart that he does. He'll find that someone is Georgia Meyers—but only if they can get over their differences and risk it all for a chance at love.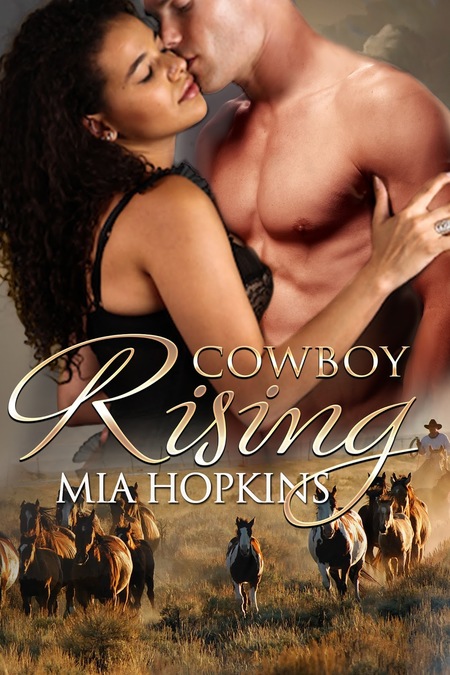 Feisty reporter vs. gruff cowboy—buckle up for a hard ride…
Come back to the rodeo with Mia Hopkins and the newest release in the Cowboy Cocktail series, COWBOY RISING!
About COWBOY RISING
Journalist Georgia Meyers is writing an article about MacKinnon Ranch in a last-ditch effort to save her job at a failing newspaper. At first, the hot-as-hell rancher wants nothing to do with her. But butting heads leads to knocking boots, and soon she's getting the real story—in bed and off the record.
Cattleman's son and petroleum engineer Daniel MacKinnon turned down a lucrative oil career to take over the family farm. Frustrated about giving up his dreams and worried about money, Daniel buries himself in ranch work—that is, until gorgeous Georgia shows up and rocks him to the core. A blazing one-night stand leads to something deeper. Despite their feelings for each other, he's tied to the land and she's a rolling stone. When the time comes to part ways, will the lovers choose duty over desire? Or will they face their fears and rise to the challenge of love?
Warning: Get ready for sassy banter, sizzling sex, orgasms galore, and a nerdy dirty-talkin' cowboy who can go all night long.
Romance Western [Little Stone Press, On Sale: November 22, 2016, e-Book, / ]
CELEBRATE THE RELEASE WITH A GIVEAWAY!
Grand Prize: Digital copies of Books 1-4 in the Cowboy Cocktail series plus a delicate gold and quartz crystal necklace from FeminaHandmade.
5 Runner-Ups: Digital copies of Cowboy Resurrection (Book #2 in the series)
Excerpt:
His cheeks red from working outside, the new brother removed his gloves and tucked them under his arm. He took off his hat and shook her hand. His rough fingers were warm.

"Daniel MacKinnon." He didn't smile.

Georgia couldn't explain it. With a heavy jaw and dirty blond hair styled high and tight, he was as clean cut as a cadet—she usually preferred tattooed, bearded types. He looked to be in his mid-twenties—she usually liked seasoned men who were older than her, not younger. But this guy's hotness seared her eyeballs, nailing her feet where she stood.

"Georgia Meyers, L.A. Chronicle," she said automatically, all other words escaping her. She was too old, too experienced, and far too smart to react this way—and yet, here she was. Staring slack-jawed at a pretty-faced cowboy like some blue-stockinged virgin at a rodeo dance.

"I know you're here to see my father," he said, the low rumble in his voice stroking a sweet spot inside her chest, "but he isn't available today. You need to reschedule, Miss Meyers."

His bright green eyes were so distracting, she almost didn't register his words. "Reschedule?"

"Yeah. You need to come back. Do the interview another day."

"What?" Snap out of it, Gigi. The story. She yanked her professional persona back in place. "Mr. MacKinnon, I've just driven an hour and a half from Fresno to be here. Two days ago, your father said he'd give me a tour of the ranch and walk me through the organic certification process. Isn't there anyone else I can talk to?"

Daniel's stoic expression was both infuriating and unspeakably hot. "No."

Hot or not, who does this guy think he is? She stood up straight. "Okay, let me lay it all out for you. If there's no one here who will speak with me today, just to make sure my time isn't wasted, I'll be more than happy to find another rancher. There are plenty of spreads in your neck of the woods, aren't there? I'm sure my readers wouldn't mind learning about conventional ranching operations. Maybe someone at the Hughes Ranch will make time for me. What do you think?"

He narrowed his eyes at her and took a deep but silent breath. His broad chest rose and fell as he looked her over. At last he said, "Can you ride?"

"A little." Which was completely true, depending on one's definition of "a little."

Fresh impatience lit up Daniel MacKinnon's eyes. "All right. Let's go."
See what people are saying about the Cowboy Cocktail series:
"Mia Hopkins knows how to put characters on a page." – HEROES AND HEARTBREAKERS
"Mia Hopkins is an imaginative author who doesn't take the easy road to a formulaic book."
– USA TODAY
"Sweet and filthy at the same time, just the way I like it. This book made me so happy."
– READ ALL THE ROMANCE
"The writing is excellent, the emotions leap off the page, and the sex is downright earthy."
– JILL SORENSON, AUTHOR
"Beautifully descriptive…hot, sexy and full of yearning!" – DELILAH DEVLIN, AUTHOR
"Off the charts hot." – THE ROMANCE STUDIO
"A tantalizing slow seduction of the senses." – STRANGE CANDY REVIEWS
"Hopkins packs a lot of heat and romance on the pages…Caution: hot, sexy times ahead!"
– READER GIRLS BLOG
"Filled with sizzling chemistry, hot sex, and just enough sweetness to leave me wanting more…And those sex scenes…Holy hotness!" – CRYSTAL BLOGS BOOKS
Check out the other books in The Cowboy Cocktail series!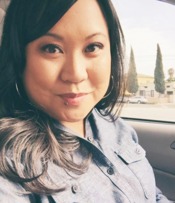 Mia Hopkins writes lush romances starring fun, sexy characters who love to get down and dirty. She's a sucker for working class heroes, brainy heroines and wisecracking best friends.
When she's not lost in a story, Mia spends her time cooking, gardening, traveling, volunteering and looking for her keys. In a past life, she was a classroom teacher and still has a pretty good "teacher voice" and "teacher stare."
She lives in the heart of Los Angeles with her roguish husband and two waggish dogs.