Historical romance – Regency in particular – is my crack. I love it. I can't write it, but OH MY GOD do I love it – like a freak, obviously. One of my favorite kind of Regency heroes is the grumpy Duke. You know the kind. He sits in his library with a drink and stares at the fire while bemoaning (silently) about the hoyden who has caught his eye. Seriously, that guy is my catnip. I just might have married him, but without the title and lands. 🙂
So when it came time to write my hero, Lucas, in HER ENEMY PROTECTOR (Tempt Me Book 2), I knew exactly what I wanted to do. Readers met Lucas in HIS UNDERCOVER PRINCESS, Tempt Me Book 1 and he was quiet, had an overdeveloped sense of responsibility and definitely lacked a sense of humor. You see where I'm going with this right? Lucas really was a modern grumpy Duke.
I couldn't go totally old school on him, but as you read HER ENEMY PROTECTOR you'll see all the tell-tale signs. Lucas definitely isn't chatty. He loves to issue orders and can't imagine someone wouldn't follow them. He thinks he's the smartest person in the room (hello, heroine Ruby is about to give it to him good). He is loyal to a fault and takes his responsibilities far more seriously than anyone else. And to top it all off, Lucas is willing to do whatever it takes—even blackmail—to achieve his goal.
Yep, Lucas is totally primed for the hoyden-style heroine named Ruby to come and turn his entire world upside down. And boy does she do that!
So go grab your copy of Her Enemy Protector and let me know if you think Lucas falls into the category of modernized grumpy Duke.
xoxo,
Avery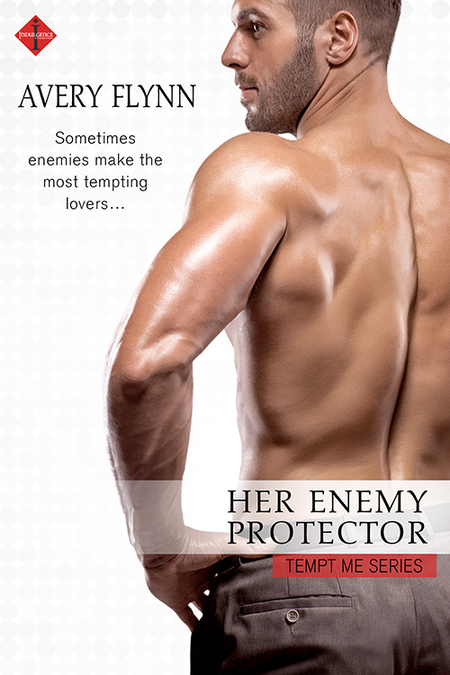 By-the-book secret agent Lucas Bendtsen will do anything to keep his country safe—even if that means blackmailing the stepdaughter of a notorious mobster who is about to sell guns to a group of terrorists. The plan? He'll pose as her fiancé in order to access her stepfather's guarded compound and find out the location of the arms deal. The problem? Despite her reputation as a heartless femme fatale, Ruby Macintosh is not at all what she seems.
Only a fool would double-cross the Organization, but Ruby doesn't have any choice—not if she's going to save her brother and mother from her stepfather. So she places her life in the hands of a man who turns her on as much as he ticks her off…
The fake engagement may be the beginning of a high-stakes game of subterfuge, but when their hearts get involved, Lucas has to decide whether to break the rules or break Ruby's heart.
Romance Contemporary [Entangled Indulgence, On Sale: November 14, 2016, e-Book, ISBN: 9781633757752 / eISBN: 9781633757752]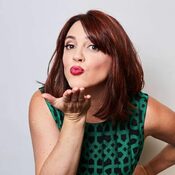 Avery Flynn has three slightly-wild children, loves a hockey-addicted husband and is desperately hoping someone invents the coffee IV drip.
She fell in love with romance while reading Johanna Lindsey's Mallory books. It wasn't long before Avery had read through all the romance offerings at her local library. Needing a romance fix, she turned to Harlequin's four books a month home delivery service to ease the withdrawal symptoms. That worked for a short time, but it wasn't long before the local book stores' staffs knew her by name.
Avery was a reader before she was a writer and hopes to always be both. She loves to write about smartass alpha heroes who are as good with a quip as they are with their *ahem* other God-given talents. Her heroines are feisty, fierce and fantastic. Brainy and brave, these ladies know how to stand on their own two feet and knock the bad guys off theirs.