Hi, Cynthia! It's been a few years since your last blog appearance on Fresh Fiction—welcome back!
Thanks for having me!
At the beginning of FACING THE DAWN, your lead character, Mara, is feeling burnt out. Her husband is halfway across the world, her job is demanding and unfulfilling, and her kids are trying every ounce of her patience. Do you think readers will relate to some of Mara's early struggles? What do you hope people can learn from Mara? 
I believe a lot of readers will relate to at least some of what Mara is going through early in the book. Most of us experience a season or, for some, even seemingly a lifetime of unmet expectations and challenges, struggles that appear insurmountable, concerns that occupy too much of our time and energy, or even just mundane disappointments that keep life from looking like we thought it would. My hope is that readers will accompany Mara on her journey and identify with what loss and grief can do to us. What happens when we respond in unhealthy ways or resist the help we need? Where can we find glimmers of hope when we walk through a grief that just won't go away? What role does humor play? Art? Beauty? Friendships?
When tragedy strikes, Mara has to both turn to herself and to a new group of friends to uplift her and help her through the unthinkable. Where did you find inspiration for some of the people who come into Mara's life? 
That's an easy question to answer. Throughout my life, I have had a number of "forever friends" who I may not see often, but who are always faithful, always supportive, and there when I need them. They make me laugh, help me keep my perspective, and patiently wait for me to come around when I mess up. I rolled all their best qualities into one character for FACING THE DAWN–Ashlee. Then I made her flawed enough to be real. Other characters in the book are inspired by my kids and grandkids, but also by people close to me who may not know I've been observing their kindness, their servant hearts, the quality of their character, and their delightful quirks.   
Faith and hope are at the heart of each of your novels. What keeps you returning to these themes through your work? 
They're such a part of who I am as a person as well as a writer. My tagline is: "I can't unravel. I'm hemmed in Hope." But that's not by obligation or "branding" as much as it is necessity. Faith, hope, joy, and peace are tightly woven together–as essential to soul health as food, water, and shelter are to physical health. I could try to tell a story without hope, but I wouldn't want to. For my sake and for the readers' sake, hope is threaded throughout the pages. No matter how dire or harsh or difficult or tension-filled the plot, if hope is missing, has the book contributed in a positive way to the reader's investment of time? I'm personally committed to storytelling that always leaves the reader more confident of hope's reality and faith's role in our lives.   
We love to ask our guests what they've been watching/reading/listening to lately! What have you enjoyed recently that has brought you joy? 
I had the opportunity to binge-watch all the seasons of Downton Abbey with a friend several years ago when I stayed in her condo for a few days. Every night, we'd settle in with me on the couch and her in her reading chair as she introduced me the series. I'd never seen one episode prior. Her enthusiasm was contagious. We watched one after another every evening until we couldn't stay awake a minute longer. After five days of that, I was caught up and had thoroughly enjoyed it all. All these years later, I spent the last couple of weeks starting at the beginning to watch every episode again. And I've had so much fun! I delighted over scenes I remembered and marveled over how many small details I'd missed the first time around. Still have several episodes to go, but my mind is back in that grand estate and with those unforgettable characters.   
What can readers expect from you next? 
I have a nonfiction book releasing in the fall of 2021, a book that takes a humorous but serious look at the challenges of spouses spending 24/7 together. Can't wait to have a cover so I can share it with more details. I'm also working on another novel that has gripped my heart. My prayer is that it will make its way into the reading community in a year or two.  
Rapid Fire Random Questions
Dragons or unicorns:  Dragons…because, I mean, breathing fire? That could come in handy, like in a power outage when my microwave won't work. Or if I'm ever on Survivor and need a friend to help me get my coconut toasted.
Five people you'd invite to your book club (dead, alive, fictional, etc.!): Mom and Dad, Grandpa Stone, my friend Jackie (because I miss those four so much), Grandma Stone (because I wish I could have gotten to know her and I think her comments would be interesting), and all of a sudden all the chairs are full!
Some of your auto-buy authors: Christina Suzann Nelson, Robin W. Pearson, Lynn Austin, Becky Melby, and a whole bunch of authors I won't remember until I turn in my answers!
Favorite flower: Tie between peonies and lily of the valley
Earliest celebrity crush: Lassie the dog (who was actually a male)
Random interesting fact you like to tell people: Did you know the dog actor who played Lassie was actually a male? That's what I heard anyway. 🙂  
Hobbies you have (aside from reading and writing): Music
Dream vacation: A no deadline trip to Italy, France, Spain, England, Ireland, and Scotland. 
Sweet or salty snacks: Potato chips, which I have to ration for more than one "waist-ful" reason.
You have a totally free afternoon – no deadlines, no obligations, no Twitter notifications!  What do you do?: In a perfect world–a good book in a quiet corner, or alternately coffee or tea with friends I almost meant to meet for coffee or tea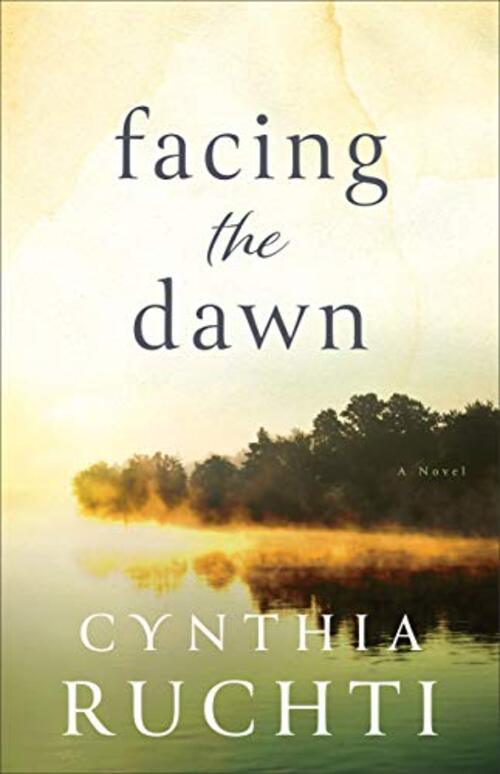 While her humanitarian husband Liam has been digging wells in Africa, Mara Jacobs has been struggling. She knows she's supposed to feel a warm glow that her husband is nine time zones away, caring for widows and orphans. But the reality is that she is exhausted, working a demanding yet unrewarding job, trying to manage their three detention-prone kids, failing at her to-repair list, and fading like a garment left too long in the sun.
Then Liam's three-year absence turns into something more, changing everything and plunging her into a sunless grief. As Mara struggles to find her footing, she discovers that even when hope is tenuous, faith is fragile, and the future is unknown, we can be sure we are not forgotten . . . or unloved.
With emotionally evocative prose that tackles tough topics with tenderness and hope, award-winning author Cynthia Ruchti invites you on a journey of the heart you won't soon forget.
Inspirational | Women's Fiction [Revell, On Sale: March 2, 2021, Paperback / e-Book, ISBN: 9780800737290 / eISBN: 9781493428626]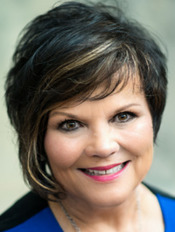 Cynthia Ruchti tells stories hemmed-in-Hope through her novels and novellas, nonfiction books and devotionals, and through speaking for women's and writers' events. Her books have been recognized by many top industry readers', reviewers', library, retailer, and other honors. Cynthia is the Professional Relations Liaison for American Christian Fiction Writers (ACFW) and a literary agent with Books & Such Literary Management. She and her plot-tweaking husband live in the heart of Wisconsin, not far from their three children and five (to date) grandchildren.fres