1–What is the title of your latest release?
2–What is it about?
It is about a spy and a countess who share a tragic and secret past. They're thrown together to fight a common enemy, but what they end up fighting is their intense attraction to each other. Francesca, the heroine, has trained her entire life in weapons, combat, and revenge…and eventually, she must decide if the hero, Chandler, is her ally or her foe.
3–What do you love about the setting of your book? 
I love that it's set in the heart of the London elite and is still dangerous as any Scottish battlefield or wild western.
4–How did your heroine surprise you? 
Honestly it was how delicate she was. She has trained herself to be bold, strong, and single-minded. But beneath all that she loves not only with ferocity, but with a tenderness and sensitivity that is singular to women, I think.
5–Why will readers love your hero? 
This hero is like James Bond meets John Wick and I'm so excited for you to meet him!
6–What was one of your biggest challenges while writing this book (spoiler-free, of course!)? 
Mostly it was keeping these two from tearing each other's clothes off too soon!
7–Do you look forward to or do you dread the revision process? 
Dread. I am the worst at edits so I try to make the first draft as clean as possible.
8–What's your favorite snack to have on hand while writing? 
I have recently fallen in love with those crunchy little seaweed snacks. They're salty and awesome!
9–Where would you go for an ideal writer's retreat? 
A Scottish castle, of course!
10–What's the best piece of writing advice you've received? 
You can't fix an empty page, so just get the words on it.
11–Who is the fictional character you want to hang out with the most? (anyone in literature!)
That's a tough one! I would say Biff from Christopher Moore's LAMB. He's hysterical.
12–What's one of your earliest book memories? 
It was the moment I power-read the Chronicles of Narnia when I was about 5. I fell in LOVE with the siblings and they were my imaginary friends for years after.
13–If you had to write in a different genre, what would it be and why? 
Definitely mystery/thrillers. I am obsessed with serial killer podcasts and love abnormal psych
14–What song will automatically put you in a good mood? 
HEY. by the Pixies.
15–What is your favorite way to practice self-care?
My doctor recently recommended 'green therapy'. I've always been what you would call… indoorsy. But they're doing so much research on how being outside in nature, specifically among the trees, can create as much dopamine and serotonin as some antidepressant therapy. I have noticed a huge difference, and I get out into the wild as much as I can.
16–What can you eat and never get sick of? 
Thai Food!
17–Will you share a favorite, recent-ish book you recommend? 
I am obsessed with SONG OF ACHILLES by Madeline Martin. It is the best book I've read in a long while.
18–Do you have any hobbies? 
I love to play video games on the Playstation, I love hiking in the woods with my dog and kayaking with my husband and friends. My favorite hobby is travel. I want to go everywhere!
19–Are you an early bird or a night owl?
Night owl! I have chronic insomnia and sleep best between 2 and 8 am. Lol.
20–What can readers expect from you next? 
Next, I'll be writing a series based on fairytales for St. Martin's Press! I'm super excited about it.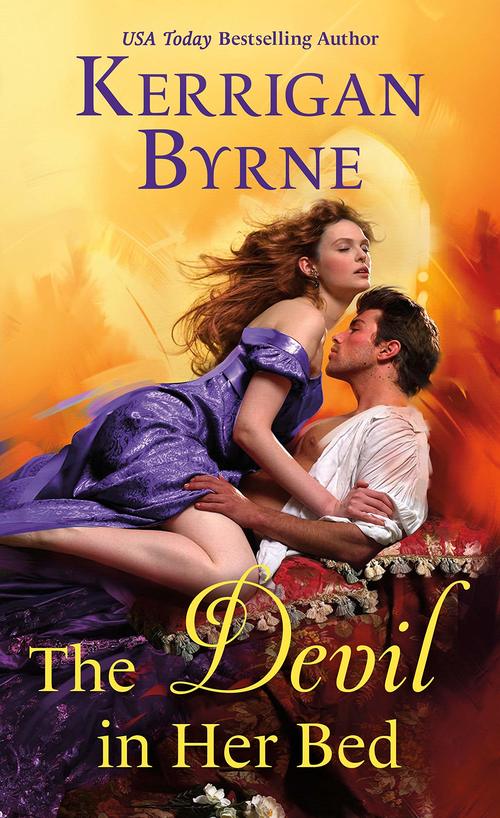 He lives in secret service to the Crown–a man of duty, deception, and an undeniable attraction to a woman who threatens to tear his whole world apart.
They call him the Devil of Dorset. He stands alone, a man of undeniable power. Moving in and out of shadows, back alleys and ballrooms, he is unstoppable and one of the Crown's most dangerous weapons. However, when he sets his sights on the undeniably beautiful Countess of Mont Claire, Francesca Cavendish, he doesn't realize that he has met a match like no other.
TRUE LOVE WEARS NO DISGUISE
Francesca is a countess by day and stalks her prey–those responsible for the death of her family–by night. What she does not expect is to be thrown into the path of the devil himself, the Earl of Devlin. She has secrets of her own and he seems determined to lay them bare. Can her heart survive finding the love of her life and losing him when all is revealed?
Romance Historical [St. Martin's Paperbacks, On Sale: March 9, 2021, Mass Market Paperback, ISBN: 9781250318886 / eISBN: 9781250318893]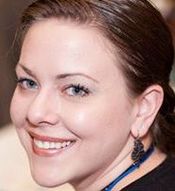 Kerrigan Byrne has done many things to pay the bills, from law enforcement to belly dance instructor. Now she's finally able to have the career she'd decided upon at thirteen when she announced to her very skeptical family that she was going to "grow up to be a romance novelist." Whether she's writing about Celtic Druids, Victorian bad boys, or brash Irish FBI Agents, Kerrigan uses her borderline-obsessive passion for history, her extensive Celtic ancestry, and her love of Shakespeare in almost every story. She lives at the base of the Rocky Mountains with her handsome husband and three lovely teenage girls, but dreams of settling on the Pacific Coast.