MIRIAM'S SONG is a biblical novel – my newest release – about one of the Bible's most famous yet little-known women – Moses' sister, Miriam. I had to dig into her brothers' lives to get to know her better, and what I learned about her life, and God's holiness and longing for us as I studied her, inspired me. I hope it does the same for you.
M – is for Miriam, whom we meet in childhood in Scripture. She is the little girl who watches her brother floating in a little ark in the Nile. Her family is hoping someone will save his life from the Pharaoh's plot to kill boy babies. A complicated job for a girl of about five, but Miriam's life as she grows older becomes even more complicated.
I – is for Independent. Miriam is a strong woman and is later listed as one of three leaders who led the children of Israel out of Egypt.
R – is for Ready. Miriam is more than ready to leave the land of Egypt and move to the Promised Land as God has intended for Israel.
I – is for Israel. Miriam was one of three leaders – she along with her brothers Moses and Aaron, who lead the people of Israel out of Egypt. What she doesn't know is that it will take them far longer than anyone expects to reach the Promised Land.
A – is for Arid. After their escape from Egypt, Miriam and her people traveled in many arid places waiting for God to lead them out of the wilderness and into the land He had promised.
M – is for Marah, which is a place the Israelites come to soon after leaving Egypt and complain there against Moses because the water is bitter. God shows Moses how to make the water sweet. God tests them there to see if Israel can be faithful to Him.
S – is for Sinai, the mountain of God. Moses meets God there in the burning bush and Israel later camps there and God comes down to meet Israel there.
*
S – is for Song. Miriam and Moses both sing songs of praise to the Lord after He rescues them from the hands of the Egyptians and takes them safely away from the land of slavery.
O – is for Oppression. Israel is oppressed by Egypt for 430 years before God sends Moses (and Miriam and Aaron) to help set them free.
N – is for New. Freedom for Israel is a brand new feeling and experience and it takes them years to accept and realize their freedom comes from God and He can be trusted.
G – is for God. There is no story in Scripture, no person in its pages who does not teach us in some way about the mystery of God. Miriam's life reflects her longing for Him. Her story is one of many that gives us a glimpse of who God is and His unfailing love for Israel and for all who will believe in Him.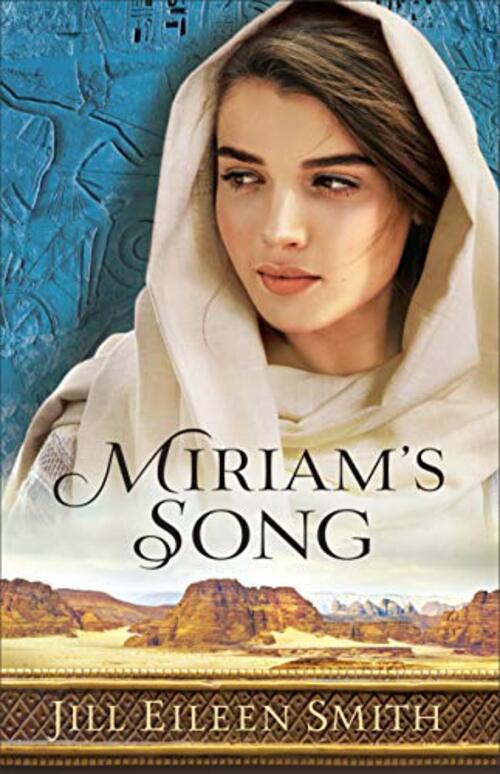 In her eventful lifetime, Miriam was many things to many people: protective older sister, song leader, prophetess, leper. But between the highs and the lows, she was a girl who dreamed of freedom, a woman who longed for love, a leader who made mistakes, and a friend who valued connection.
With her impeccable research and keen eye for detail, bestselling author Jill Eileen Smith offers this epic story to fill in the gaps and imagine how Miriam navigated the challenges of holding on to hope, building a family in the midst of incredible hardship, and serving as a leader of a difficult people, all while living in her brother's shadow. Follow Miriam's journey from childhood to motherhood, obscurity to notoriety, and yearning to fulfillment as she learns that what God promises he provides–in his own perfect timing.
Fiction | Christian [Revell, On Sale: March 2, 2021, Paperback / e-Book, ISBN: 9780800734725 / eISBN: 9781493428632]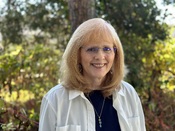 Jill Eileen Smith is the bestselling, award-winning author of the Wives of King David series, the Daughters of the Promised Land, the Wives of the Patriarchs, and The Loves of King Solomon series. Her research has taken her from the Bible to Israel, and she particularly enjoys learning how women lived in Old Testament times.
When she isn't writing, she loves to spend time with her family and friends, read stories that take her away, ride her bike to the park, snag date nights with her hubby, try out new restaurants, or play with her lovable, "helpful" cat Tiger. Jill lives with her family in southeast Michigan.