Let's kick our holiday season off right here at the Daily Dose. As Heather mentioned a couple of weeks ago, the Daily Dose is going to be hosting a giveaway of some kind everyday between now and December 19, so make sure you stop by regularly. Before we get to the giveaway, let us go over the rules:
1. You comment on the blog in order to be entered into the drawing.
2. You must include whom you want to give the gift. You do not have to name names or post their email information, just a short blurb about what they mean to you or why it's important they receive it. You can be a real secret Santa as well.
3. Each drawing will last 24 hours unless otherwise noted. (7 a.m. to 7 a.m. CST)
4. Winners will be notified by email so make sure I have that or access to it via your profile. Upon notification, you let me know whom the gift is going to.
5. You may only win one giveaway, once you win one you cannot enter into anymore.
6. Spread the holiday cheer for everyone celebrating Hannukah, Kwanzaa, Yule, Christmas and more.
Example Entry: I want to nominate a dear friend from my office. She and her husband are always struggling to make ends meet. They never buy anything for themselves, even at the holidays, but they give everything to their kids. I just want to treat her to something special for her.
Pretty simple, huh?
Holiday Giveaways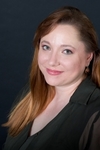 Today is Black Friday in the United States! So what better way to kick off our holiday giveaway than with a $25 gift certificate to Amazon from author Michele Bardsley. Michele writes the fabulous and fun Broken Heart vampire series. Ever wonder what a soccer mom would be like as a vampire? Michele as an answer for you as she explores the paranormal PTA for the local school.
The author published her first book in 1998, an e-book – and has since published several novels in e-book and print form. In 2003, she won the Grand Prize from the Writer's Digest Writing Competition, beating out thousands of others with her short story "A Mother Scorned." The recipient of many awards, Michele's work engages you with a multitude of emotion that can make you cry even as you laugh aloud.
Let Michele Bardsley be a part of your holiday plans and enter to win this gift for someone you love. Entries close at 7 a.m. Central on Saturday, November 28.
---
A lifelong writer turned author, Heather Long's first book Remembering Ashby is available for purchase at Sapphire Blue Publishing. Coming soon is the urban fantasy: Prime Evil. The Daily Dose explores books, television, writing and more — all topics that Heather enjoys.