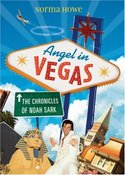 November 2009
On Sale: November 10, 2009
Featuring: Noah Sark
256 pages
ISBN: 0763639850
EAN: 9780763639853
Hardcover
$16.99
Young Adult Paranormal
Buy at Amazon.com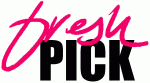 The Chronicles Of Noah Sark
Good heavens! A teen angel drops into Sin City in this wickedly funny YA novel from the author of the Blue Avenger trilogy.
Who is Noah Sark, really? And what is he doing in the men's room at Angelo's Donut Shop in Las Vegas, Nevada? No use asking him; he doesn't know. But he's gambling that an assignment from above will shed some light — after all, a life depends on it!
Only master satirist Norma Howe could craft a provocative meditation on free will from blending one (or maybe two) budding teen romances, a psychic fair, a dead frog, a headful of blond curls, and Las Vegas in all its glitz and kitsch (hello, Elvis!) with the dramatic backstory of Princess Diana in Paris.
The jackpot? A wild and witty portrait of an unlikely guardian angel on a desperate mission to save a certain unknown girl from a certain unknown disaster.