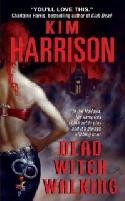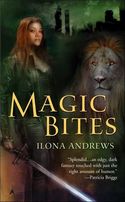 Today's Saturday Smack Down takes on a different twist as we pit world against world, colorful existence against colorful existence and the rich characters that populate both. In this corner, weighing in with over a half-dozen books are The Hollows by Kim Harrison and in our opposing corner are the lands of future Atlanta by Ilona Andrews. Each world is so vivid and real, it is easy to imagine walking around the corner and right into the pages of these wonderful novels.
As always, your vote decides which one you would most like to visit? Which one
could you see as a great vacation destination? In honor of our holiday giveaway, I want to give a gift of my own. This week's winner will receive a $10 Gift Certificate to Barnes and Noble.