October 2009
On Sale: September 29, 2009
384 pages
ISBN: 0515147001
EAN: 9780515147001
Paperback
$7.99
Romance Anthology, Romance Paranormal
Buy at Amazon.com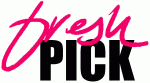 Start off the Holidays…
Hot For The Holidays
by Anya Bast, Allyson James, Angela Knight, Lora Leigh
Four all-new paranormal romance novellas to fire up the coldest nights…
Something passionate.
Something mysterious.
Something sexy.
And something totally inviting.
Featuring four all-new novellas of sensual surprises and seasonal spirits, this collection includes a new tale of the Breeds from Lora Leigh and a return to the world of the Mageverse from Angela Knight.
Vampire's Ball by Angela Knight
Kat Danilo's childhood turned tragic when her sister become the victim of a serial killer. Years later, she gets a chance at justice when she discovers she'd the daughter of Lancelot, vampire knight of the Round Table. But first, she's got to convince a handsome vampire warrior that she's worthy to gain the magical powers that are her birthright—powers that might help her find her sister's killer.
If the murderer doesn't find her first….
Sweet Enchantment by Anya Bast
This novella provides a first taste of the world in which Anya's new Dark Magick series is set.
A Little Night Magic by Allyson James
The town of Magellan is famous for its woo-woo activity. Naomi is known as an Unbeliever (one who doesn't believe in Magellan's mystical energy). But Naomi must put disbelief aside when her Navajo lover reveals that he is a Changer, a shapeshifter, and has returned to Magellan to protect her from grave anger on Christmas Eve.
A Christmas Kiss by Lora Leigh