Writing for Harlequin Presents, I always know my hero will be exceptionally wealthy. It's part of the promise to our reader that she will be swept into a glamorous world of luxury, visit exotic locations, and have a passionate encounter with a hero who is lord of all he surveys.
These powerful men believe they're impervious to love, or at least that they can control whom they love the way they control everything else. That arrogance has been winning my heart since I found Harlequin Presents. (Which was in high school! I won't tell you how long ago that was, but I married my high school sweetheart and our kids are now grown).
I have always adored the ruthless, embittered heroes who take an entire book to let down their guard and admit they're falling for their plucky heroine. It makes the way they turn to mush when a baby is in the picture all the more satisfying! (Think of the old cartoon with the bulldog and the wide-eyed kitten.) I swoon when they discover they are hopelessly ill-equipped to look after a baby, yet suffer a surge of protectiveness that forces them to rise to the challenge.
When I first plotted out A Hidden Heir to Redeem Him, I knew it would be part of a duet featuring billionaire brothers who are rivals. Their estranged father winds up supporting each of their babies' mothers on condition they keep their children hidden from the heroes. The patriarch's death reveals that rather than leave his fortune to one or both of his sons, he bequeaths everything to these secret heirs.
That's all I had of the story when I pitched it. My editor immediately (and rightly) pointed out that it would be very coincidental to have both women get pregnant at roughly the same time. This is how I came to decide Val's daughter, the hero of A Hidden Heir to Redeem Him, would be almost three when he meets her.
Val began making his fortune as an infant model. I don't want to give away too much, but his father failed to stand up for him when he really, really needed it. As a result, Val turned his back on his father as a teen. Val was pulling in six figures wearing only his underwear and has been printing money ever since.
But Val has major trust issues. They worsen when he learns his father double-crossed him (again) by hiding his child from him. That anger transfers to Kiara who had good reasons for relying on Val's father. Plus, she didn't believe Val wanted his child.
Val doesn't want to be a father. Even as he learns he has a daughter, he tries to ignore the fact, but a ferociously protective instinct is rising in him just as quickly. Here's his reaction when he sees Aurelia for the first time over Kiara's video chat with her.
Excerpt:
He stayed out of the camera angle but took in the small oval face on the screen. She had a slightly lighter shade of her mother's brown skin and Kiara's lips. Her corkscrew hair stood around her face like dandelion fluff with sun-tipped ends. She was pointing off screen, telling a story that made no sense, but he could have listened to her earnest chatter for hours.
When she looked back at the screen, he saw pale, silvery eyes, familiar as his own in the mirror. Something heavy landed in his chest. He wanted to apologize to her for tainting her with any shred of himself. She was so damned natural and unbroken and pure.
And even though he knew he had no business soiling her existence with his own, all he could think was, Give me that child.
Why? He had never liked children even when he'd been one. They were mean and whiny and most of them were vanity projects on the part of parents who shouldn't have been granted the license to duplicate themselves. He'd been a small adult in the workforce before he'd understood that it wasn't normal to let people take your picture for money.
This child, though? He wanted to reach through the screen and take her. Where? And do what? He didn't know, only that he wanted to hold her. Curl his arms around her and ensure nothing impacted the sweetness she wore so artlessly.
***
Before Val thinks twice, he's insisting on marrying Kiara. Kiara never had a father. She wants her daughter to have one if Val can be a good one. Even he has doubts, but he's determined to try.
Kiara is an artist. She sensitive and kind and forgiving, not one to pick a fight with a man who is used to vanquishing his enemies, but her love for her daughter gives her the strength to stand up to Val when he's being an overbearing jackass. Spoiler alert—he is an overbearing jackass quite a bit, especially at first.
Between her and her daughter, however, they peel him down to the loving soul he locked away so unequivocally. Watching Val go from isolated and cynical to tender and loving is what I live for in a romance. Don't you?
I hope you enjoy their journey! Be sure to look for the second half of my Feuding Billionaire Brothers duet, Beauty and Her One-Night Baby, which releases June 1st.
And please join me on Facebook Live, May 25th at 1pm (ET) as I celebrate the release of A Hidden Heir to Redeem Him. You'll be able to watch on my Facebook Page (https://www.facebook.com/DaniCollinsAuthor) or Harlequin's.
Feuding Billionaire Brothers #1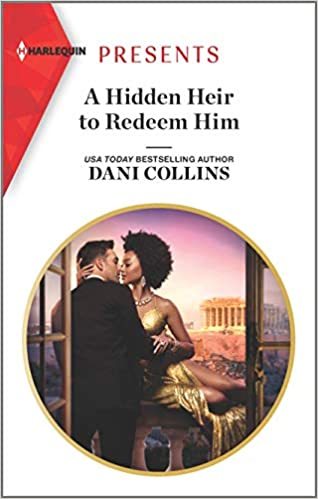 She kept their child hidden…
Now the secret's out!
Valentino Casale is outraged to find Kiara kept their daughter a secret from him for two years! Forever branded by his own illegitimacy, the hardened billionaire wants to do things differently…
Kiara could never regret the consequence of her one delicious night with Val. Even if he turned out to be every bit as coldhearted as their night was hot! Yet behind Val's reputation is another man—revealed only in their passionate moments alone. Could she give that man a second chance?
Romance Contemporary [Harlequin Presents, On Sale: April 21, 2020, Mass Market Paperback / e-Book, ISBN: 9781335148537 / eISBN: 9781335148537]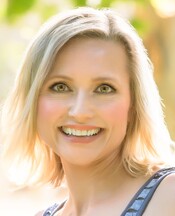 Award-winning and USA Today Bestselling author Dani Collins thrives on giving readers emotional, compelling, heart-soaring romance with some laughter and heat thrown in, just like real life. When she's not writing—just kidding, she's always writing. She lives in Canada where social isolation is her normal.