Jen: What was your inspiration for your latest release, Feels Like Falling?
Kristy: It started as most good stories do… In the drugstore! (Just kidding.) It was two days before Christmas, our car was packed to the gills, and we were heading home for the holidays–right after we picked up the photo books I had had made for our families. The woman at the photo desk said she couldn't give me the books without a signed photo release because some of them were from a professional photographer, but I begged and pleaded and she gave them to me, after getting permission for me to bring the form back later. A few days later, I took her the photo release and she put it on file, no harm, no foul. But then I thought, "What if something similar happened but the woman working had gotten fired because of it? What if there was some reason she had felt like she wanted to do a good deed and, because of that, she lost her job? And then what if these two women formed a bond because of it and it ended up changing both their lives?" Most of my stories start this way. I'm sort of obsessed with how the little nothing moments that we might never even think about again really can be the things that totally change everything for us. I started writing Feels Like Falling that very day!
Gray Howard is experiencing big changes in her life. How is she coping so far?
She thinks she's coping very well. She is not. But I think sometimes we can all be a little like that and it takes something pretty big for us to be like, "Oh, wait. Maybe this is a problem." Diana is one of the people who helps Gray see that she has some internal work to do–especially when it comes to her mother's death.
When Gray crosses paths with Diana Harrington, why does she invite her into her home?
Well, for one thing, she's had a little too much to drink. . . But, also, Gray feels intensely guilty about getting Diana fired–even if it wasn't strictly her fault. I think these two women also have one of those rare, instant connections we have sometimes with people we just click with right off the bat, and she genuinely wants to help her and know more about her.
As their friendship evolves, how does Gray feel about the new life she has created?
One of the points that I think is a little bit funny, but also kind of relatable, is that Gray has always thought that, at 35, she'll have her life together. It's her "scary age" by which she needs to have the husband and the kid and the house and the job. And she does. She has all of that. And, right before her 35th birthday, it all falls apart around her, and, as she says, it would take a miracle to get it all back together in a few months.
Gray has a lot of preconceived notions about what her life is supposed to look like. So does Diana. I think we all do, really. But these two women come together and help each other realize that if they could just let go of those preconceived notions, they could move into what I like to call happily ever after: the sequel.
By the end, I think Gray is in a pretty good spot. Diana, too.
Are you currently at work on your next project?
Absolutely! I'm currently in the editing process of my 2021 novel, Under the Southern Sky, and I am so incredibly thrilled about this book. It's an idea I've been toying with for five or six years and I think it's very "now." I'm also beginning to research for my 2022 book, which contains two historical and two contemporary protagonists whose stories I can't wait to weave together!
What's the best way for readers to stay connected with you?
I post every Tuesday on kristywoodsonharvey.com, so subscribing to my newsletter is best! I also post daily on Instagram, @kristywharvey, about interiors and books as well as my book travels across the country and on Facebook (www.facebook.com/kristywharvey) and Twitter (@kristywharvey).
Thanks so much for having me, Jen, and for helping me launch this new book. I'm so excited to share Feels Like Falling with readers! If anyone is interested in a signed, personalized copy, you can order from The Country Bookshop: https://www.thecountrybookshop.biz/book/9781982117702. Even if we can't have a live event for obvious reasons, I will be signing and the store will be shipping!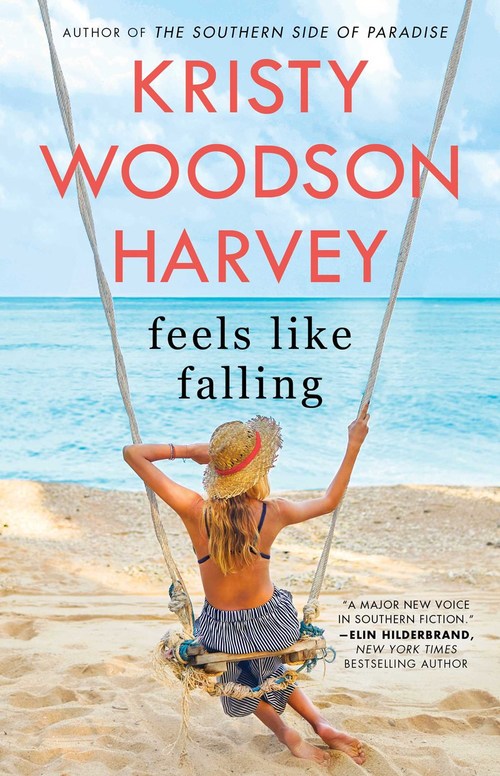 From "the next major voice in Southern fiction" (Elin Hilderbrand) and the bestselling author of the Peachtree Bluff series comes an odd couple tale of friendship that asks just how much our past choices define our happiness.
It's summertime on the North Carolina coast and the livin' is easy.
Unless, that is, you've just lost your mother to cancer, your sister to her evangelical husband, and your husband to his executive assistant. Meet Gray Howard. Right when Gray could use a serious infusion of good karma in her life, she inadvertently gets a stranger fired from her job at the local pharmacy.
Diana Harrington's summer isn't off to the greatest start either: Hours before losing her job, she broke up with her boyfriend and moved out of their shared house with only a busted Impala for a bed. Lucky for her, Gray has an empty guest house and a very guilty conscience.
With Gray's kindness, Diana's tide begins to turn, but when the one that got away comes back, every secret from her past seems to resurface all at once. And, as Gray begins to blaze a new trail, she discovers, with Diana's help, that what she envisioned as her perfect life may not be what she wants at all.
In her warmest, wittiest, and wisest novel yet, Kristy Woodson Harvey delivers a discerning portrait of modern womanhood through two vastly different lenses. Feels Like Falling is a beach bag essential for Harvey fans—and for a new generation of readers.
Women's Fiction Southern [Gallery Books, On Sale: April 28, 2020, Trade Size / e-Book, ISBN: 9781982117702 / ]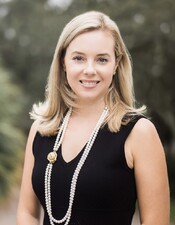 Kristy Woodson Harvey is the bestselling author of six novels, including The Southern Side of Paradise, Slightly South of Simple, and Feels Like Falling. A Phi Beta Kappa, summa cum laude graduate of the University of North Carolina at Chapel Hill's school of journalism, her writing has appeared in numerous online and print publications including Southern Living, Traditional Home, USA TODAY, Domino, and O. Henry Magazine.
Kristy is the winner of the Lucy Bramlette Patterson Award for Excellence in Creative Writing and a finalist for the Southern Book Prize. Her work has been optioned for film, and her books have received numerous accolades including Southern Living's Most Anticipated Beach Reads, Parade's Big Fiction Reads, and Entertainment Weekly's Spring Reading Picks. She blogs with her mom Beth Woodson on Design Chic, and loves connecting with fans on KristyWoodsonHarvey.com. She lives on the North Carolina coast with her husband and son where she is working on her next novel.
***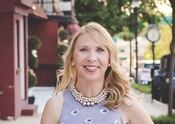 Jennifer Vido is best known for her nationally syndicated Jen's Jewels author interview column. A savvy book blogger she dishes the scoop on the latest happenings in the publishing business. As a national spokesperson for the Arthritis Foundation, she has been featured by Lifetime Television, Redbook, Health Monitor, The New York Times, The Baltimore Sun, Healthguru.com, and Arthritis Today. She is the author of the Piper O'Donnell Mystery series. Currently, she lives in the Baltimore area with her husband and two sons.