I feel there's a temptress in every woman that fantasizes of doing a striptease for her man. Do you dare to set that temptress free or does the thought alone give you the jitters? Maybe these tips will help you to step over that threshold.
A striptease takes some preparation. It speaks for itself that clothes are important. You need layers you can strip off, and of course you tease as you do so. It's about the way you move, saucy and cheeky glances, fluttering eye-lashes, and blowing him the occasional kiss.
You move slow and sensuous and give him sneak peeks of your body. You could turn your back to him and cast him a sexy look as you bare your shoulder, then cover it again. Lower your gaze, look up through your lashes as you suggestively circle your hips. Lift the hem of your skirt and reveal your thigh. A sexy garter belt and stockings will certainly blow his mind.
Tease him! Show him bits of the garments you wear underneath, and of your beautiful body, but don't reveal too much. Not yet! You have to build it up. You tease, slowly strip off a layer, tease, strip further. Remember to keep your movements slow and sensuous. You don't rush a striptease. It's okay to be nervous. Practice in front of a mirror to get more confident.
Also think about lights. They're important. You wouldn't want overly bright halogen. Did you know you look best when bathed in pink light? Your skin looks smooth and soft in pink light, and it's loving of your curves.
Then there's the music, which is very personal. Find something that makes you feel sexy and makes you want to move erotically.
The most important thing, however, is your mood!
What is it like to do a striptease? How does it affect my man? Do you have more tips, Dani?
Yes, indeed I do. But I rather have Rebecca tell you more. Rebecca, the heroine in my book "Free Me, Master!" does a striptease for her man and Master. In a BDSM club, with an audience. She's never done a striptease before, and she's nervous as hell, but the things she comes up with are so incredibly hot! She'll teach you a few more tricks that you can easily do for your man at home. You'll  find out how her man feels about seeing his woman move and dance like a sex goddess, and how her fleeting touches affect him. Sparks fly as Rebecca arouses her man, and as she does so, she gets turned on too. The entire scene is beautiful, and highly erotic. I'm sure Rebecca's striptease will inspire you. It's not for the faint of heart though. It's hot as hell.
Isn't that just what you need to get in the mood to do your own striptease?
Good luck, have fun, and enjoy being sexy as sin!
Dani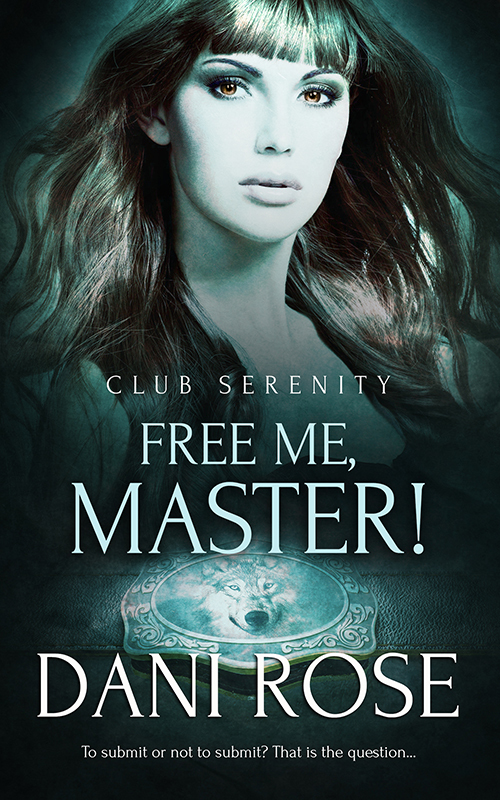 FROM POPULAR ROMANCE AUTHOR DANI ROSE
Book one in Club Serenity series – newly expanded version!
To submit or not to submit? She wants to, but is afraid to. When she acts out, he barges through her barriers. Taking it all. And more.
Rebecca is submissive by heart, and deep down craves to find a Dom she can submit to. But after her ex -and Dom- hurt both the woman and sub inside of her, she's not so sure that she's willing to ever go there again. She not even sure whether she still needs or wants BDSM in her life. Until she meets Kyle. Master Kyle at that, owner of a private and posh bondage club. He stirs something deep inside of her, and when he offers her a job at his club, she simply has to accept. A golden opportunity to finally discover more about her submissive side. And maybe, just maybe, this tall blond -and very dominant- god can fulfill her every need. And make her submit.
Master Kyle finds Rebecca more than intriguing. Warm. Luscious. Intelligent. Submissive to the core. When he hears about her conflicting doubts and interest in BDSM he decides to help her find the right Dom or Master. But what he really wants is for him to be that Master. Will he be the right one for her or does he need to find her another Master? He's not quite sure, but he's determined to find out.
Both will soon learn that things don't always go as expected. Rebecca will learn to submit, wholeheartedly. Question is, to whom?
Erotica [Totally Bound Publishing, On Sale: June 6, 2017, e-Book, ISBN: 9781786862082 / eISBN: 9781786862082]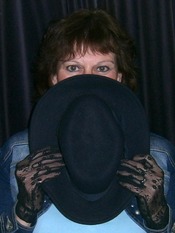 Dani has a great many interests in life. Personal growth, intuitive
development, crystals, astrology, writing and painting. She sees herself as an
eager student of life, always interested in learning new things. As long as she
can create, she's happy. She writes about various subjects, but BDSM novels
have her priority. It's fun, intriguing, and sexy. And it requires insight in people's
psyche and emotions, which piques her interest.
Dani lives in The Netherlands, not in a windmill, but she does grow tulips in
her garden and can be seen walking around in wooden clogs.