I didn't grow up wanting to be a writer, but I've always been a daydreamer. While the world churned on around me, I would be building characters, worlds and scenarios in my head. Of course, as a child I would always be the strong heroine, fighting to save the day with an equally strong hero modeled after the hunk of the day. Adulthood opened a door in my mind vault of stories and writing gave me the outlet for which I'd spent my youth preparing. My daydreams have turned into sensual, passionate, adventurous stories with strong women and men. Heroines and heroes who are willing to fight not only the bad guys but often their own flaws, egos and past in order to have the happily-ever-after they deserve. They are individuals who are fully capable on their own who eventually realize they are so much stronger as a couple. Together they are an unstoppable team.
That brings me to my latest release, TO DIE FOR, and the story of how Zoe White and Frank Ludwig went from good friends to 'I can't live without you' lovers.
Zoe's beautiful voice—soft, calm, reassuring—gave a police officer the strength to hang on until help arrived. She considers it part of her job as a 911 dispatcher, so she's definitely not comfortable being lauded a hero. She's also a bit suspicious when Frank wants to take their friendship to the next level. Despite how very much Zoe wants Frank, she feels getting involved with him will ruin their fantastic friendship. It also puts a target on his back, because there was another voice heard over the airwaves. It was the voice of a killer, a man from her past, and now he's coming after her to settle an old score.
Frank isn't taking no for an answer. The incident that night screamed at him that life was too short to not take a chance. He'd craved Zoe from the second he met her. The full-figured beauty had a body made for loving, a voice that invited confidences, and a kind-hearted nature that made her a good friend. Sex would change everything. Frank was determined to prove it would only bring them closer. Nothing was going to stop him from being with the woman he loved­, not his fears and certainly not this psychopath threatening her. He'd be the lover and hero Zoe needed. Imagine his frustration when he realizes that Zoe does a very fine job of being her own hero, thwarting his attempts to save the day every single time.
Zoe is a survivor, perfectly able to defend herself and Frank as well when the chips are down. Amid his frustration, Frank realizes there's more to being a hero than fighting bad guys. A true hero helps the woman he loves retrieve the final fragments of her shattered life. Zoe can clearly defend herself. He's depending on her staying alive long enough so he can be the man she needs.
Best wishes,
Caitlyn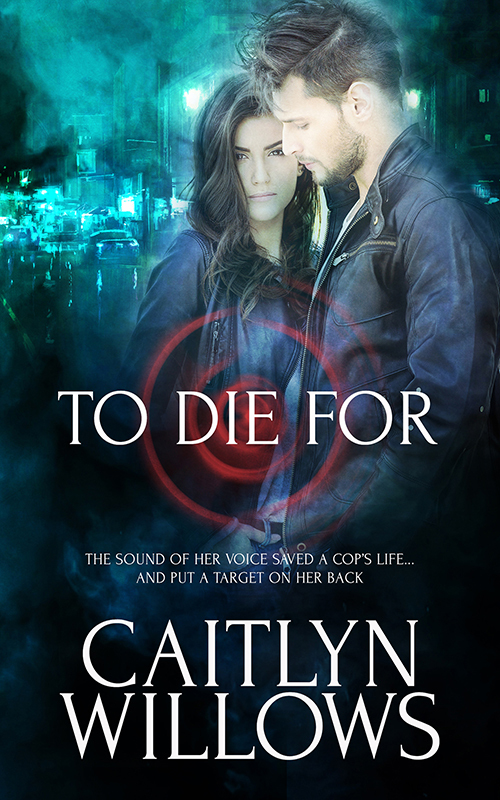 FROM POPULAR ROMANCE AUTHOR CAITLYN WILLOWS
Newly expanded version!
The sound of her voice saved a cop's life…and put a target on her back.
Zoe White's got a voice to die for and the full-figured body to match. Sad that it's taken another officer's near-tragedy to spur Detective Frank Ludwig into finally making his move. Now that he has, Frank's determined to be Zoe's hero when her unselfish act makes her a killer's target. It doesn't take him long to realize Zoe doesn't need a hero. She's a survivor, perfectly able to defend herself…and Frank, too, when the chips are down.
What's a guy to do when his woman 'mans up' before he does?
Then Frank learns just how much Zoe has sacrificed to recover from past demons and how determined those same demons are to destroy her again. He realizes there's more to being a hero than fighting bad guys. A true hero helps the woman he loves retrieve the final fragments of her shattered life. Yes, Zoe can clearly defend herself. Now he's depending on her staying alive long enough that he can be the hero she needs.
Romance Erotica Sensual | Erotica [Totally Bound Publishing, On Sale: June 13, 2017, Hardcover / e-Book, ISBN: 9781786511553 / eISBN: 9781786511553]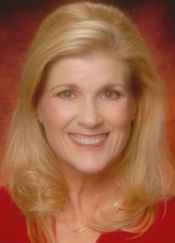 Blessed (or cursed) with a vivid imagination, Caitlyn Willows eventually learned to turn that "talent" inward. Readers will find deep emotions and sizzling sensuality seamlessly woven into her action-filled stories. Believing life is to be lived and felt, not merely watched, Caitlyn delivers real-to-life characters in unforgettable tales of love, adventure, and always steamy passion. No one is more surprised than she at the direction life has taken her. She is also a mosaic artist and an avid crafter with a passion for cross-stitch. Caitlyn lives in the beautiful desert of Southern California with her husband (a genealogist). She is always on the lookout for the next interesting tidbit that will help fill her writing well.
| Photos