Jen: What inspired you to write THE LAST NIGHT IN LONDON?
Karen: Many things, but mostly my experience of living in a beautiful old building in London for 7 years when I was a teenager, and the frequent emails from readers wanting to know what happened to Maddie Warner from my two previous books, Falling Home and After the Rain.  I guess you can say I've been waiting for over a decade to find the perfect story to bring these two inspirations together.
What brings Eva Harlow and Precious Dubose together in pre-WWII London?
They are both beautiful young women with a passion for beautiful things, including clothes.  They are also poor and needing to earn a living, and they become models for a small couture house while sharing a small flat.  Working and living together brings them to become as close as sisters.  At least at first.
When Graham St. John comes on the scene, how does their friendship change?
Initially, it doesn't.  Both women are both enjoying their newfound freedom and access to higher social classes, and the exciting social scene of pre-war London.  It's only when Eva becomes romantically involved with Graham that she begins to see how impenetrable the social barriers are and she is forced to live a lie that gets deeper and more dangerous as the war begins.
Why does American journalist Maddie Warner travel to London in 2019?
She's a freelance journalist—originally from Walton, Georgia—living in NYC who is contacted by an old school chum she met in England.  Arabella is an editor with British Vogue and wants Maddie to interview Precious Dubose, a famous model during the war, for her 100th birthday.  Of course, as the two women begin to talk, the layers of both of their pasts begin to be peeled back, revealing long-hidden secrets.
What's the best way for readers to keep up-to-date on your latest happenings and virtual book tours?
My website is a great place to start:  karen-white.com.  Readers can find links to my other social media accounts on my home page (Twitter: @KarenWhiteWrite, Instagram: @KarenWhiteWrite, Facebook:  facebook.com/karenwhiteauthor
Are you currently at work on your next novel? If so, please share!
Yes!  I'm actually working on two books at the moment.  The first is the next collaboration with Beatriz Williams and Lauren Willig.  There is no title yet, but it's set in Newport, Rhode Island in the 1890s, 1950s, and 2018 and will be released in Fall 2022.
The 2nd book I'm working on is the spin-off to the Tradd Street series.  The title is The Shop on Royal Street and it will be set in New Orleans and star Jack Trenholm's daughter, Nola, and another character readers will meet in The Attic on Queen Street—the 7th and final book in the Tradd Street series that will be publishing this November 2nd.
Thank you for stopping by FreshFiction.com. Best of luck with your new release THE LAST NIGHT IN LONDON, a powerful story of redemption and love!
Thank you, Jen!  I'm excited to tell this story that has been more than a decade in the making.  It's my most personal book yet, and I can't wait to share it with readers!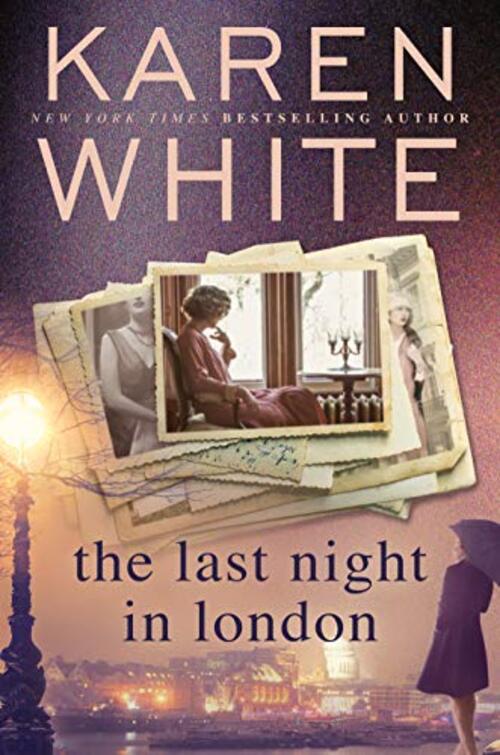 New York Times bestselling author Karen White weaves a captivating story of friendship, love, and betrayal that moves between war-torn London during the Blitz and the present day.
London, 1939. Beautiful and ambitious Eva Harlow and her American best friend, Precious Dubose, are trying to make their way as fashion models. When Eva falls in love with Graham St. John, an aristocrat and Royal Air Force pilot, she can't believe her luck—she's getting everything she ever wanted. Then the Blitz devastates her world, and Eva finds herself slipping into a web of intrigue, spies, and secrets. As Eva struggles to protect her friendship with Precious and everything she holds dear, all it takes is one unwary moment to change their lives forever…
London, 2019. American journalist Maddie Warner, whose life has been marked by the tragic loss of her mother, travels to London to interview Precious about her life in pre-WWII London. Maddie has been careful to close herself off to others, but in Precious she recognizes someone whose grief rivals her own—but unlike Maddie, Precious hasn't allowed it to crush her.  Maddie finds herself drawn to both Precious and to Colin, her enigmatic surrogate nephew.  As Maddie gets closer to her, she begins to unravel Precious's haunting past—a story of friendship, betrayal, and the unremembered acts of kindness and of love.
Historical | Women's Fiction Time Slip [Berkley, On Sale: April 20, 2021, Hardcover / e-Book, ISBN: 9780451492012 / eISBN: 9780451492029]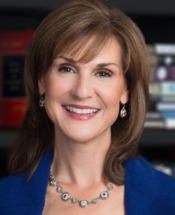 With more than 1.8 million books in print in eight different languages, Karen White is a New York Times and USA Today bestselling author of 23 novels, including the popular Charleston-set Tradd Street mystery series.
Raised in a house full of brothers, Karen's love of books and strong female characters first began in the third grade when the local librarian issued her a library card and placed The Secret of the Old Clock, a Nancy Drew Mystery, in her hands.
Karen's roots run deep in the South where many of her novels are set. Her intricate plot lines and compelling characters charm and captivate readers with just the right mix of family drama, mystery, intrigue, and romance.
Not entirely convinced she wanted to be a writer, Karen first pursued a career in business and graduated cum laude with a BS in Management from Tulane University. Ten years later, in a weak moment, she wrote her first book. In the Shadow of the Moon was published in August 2000. Her books–referred to as "grit lit" (Southern Women's Fiction)–have since been nominated for numerous national contests including the SIBA (Southeastern Booksellers Alliance) Fiction Book of the Year.
When not writing, Karen spends her time reading, scrapbooking, playing piano, and avoiding cooking. Karen and her husband have two grown children and currently live near Atlanta, Georgia with two spoiled Havanese dogs.
***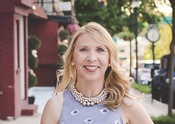 Jennifer Vido is best known for her nationally syndicated Jen's Jewels author interview column. A savvy book blogger she dishes the scoop on the latest happenings in the publishing business. As a national spokesperson for the Arthritis Foundation, she has been featured by Lifetime Television, Redbook, Health Monitor, The New York Times, The Baltimore Sun, Healthguru.com, and Arthritis Today. She is the author of the Piper O'Donnell Mystery series. Currently, she lives in the Baltimore area with her husband and two sons.