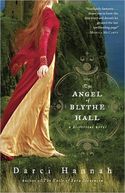 We all have them, those unexpected gifts that in one way or another change our lives for the better. Like the long-eared, yet-to-be-housebroken puppy Santa left under the tree that swiftly became our dearest confidant and taught us what it meant to care for another soul, or the shiny ten-speed bike that gave us our first taste of freedom.  My kids might argue that it's the IPod Touch, putting the world (for better or worse) at their fingertips.  But the gift that surprises me again and again didn't arrive on Christmas.  It was the result of a frantic phone call in the spring of 2006, when my best friend Jane rang to tell me they were moving to London.  I supposed it was bound to happen when one marries an Englishman, and the thought of adding more distance to our already long-distance friendship was staggering.  However, it was her next sentence that would live to have a lasting impact.  "I want you to have my piano," she said, "that is, if you still want it."
I did, and made my husband drive 350 miles to get it!
The piano in question was an old, abused and neglected baby grand Jane had rescued from somebody's basement.  Since my move to Michigan three years before I had been on the hunt for a free piano, and Jane, an expert bargain hunter, had found the perfect one in Illinois.  The moment she did it instantly became the source of our adoration, and over the next few years as we chatted on the phone, I listened as her young twins went from banging in the background to playing their first tunes.  It was a magical transformation and one I hoped would be replicated in my house, when the old piano met my three rough-and-tumble boys.
It didn't happen overnight, but eventually they came, one by one, and took their place on the old wooden bench.  And their friends came too.  In fact, nearly everyone who entered our house made their way to the piano to pluck out a tune, perform a well-rehearsed song or to create something that no one had ever heard before. My sport-loving, science-minded sons had found a new outlet and music began to fill our home.
For me every time I sit at the old piano I think of Jane.  She was with me while I was writing THE EXILE OF SARA STEVENSON, my debut novel, because the piano was an integral part of the process.  I'd play for a minute or two every time I went to heat up my coffee, which was quite often. But it was during the writing of THE ANGEL OF BLYTHE HALL that the music began to spill onto the page.  The novel is a rollicking tale set on the Borders of Scotland in the late 15th century, incorporating a compelling mix of history, angel lore and fiction.  I was working away when one of my sons made the remark, "Mom, music is very spiritual; in fact, it's rather divine."  This remark caused me to observe the music that was being played in our house more closely, including a curious study of a particularly gifted friend of theirs.  I came to the conclusion that this young man's gift was truly divine—however he chose to use it—and glimpses of it appear throughout my novel.
The other day the boys and their friends gathered around the piano to practice a lively rendition of Auld Lang Syne.  It was beautiful, especially so since I have a bit of a thing for Robert Burns.  "Mom," my middle son said, turning to me while fondly caressing a chipped and yellowed key, "this is such a great piano.  I'm so happy we have it."
I am too, although, truthfully, I could never have imagined all those years ago when Jane had graciously given us her piano that it would have such an impact on our lives.
At midnight on New Year's Eve the old piano will once again be called on to accompany those poignant words written so long ago. I know I have much to be thankful for.  I have a wonderful family and have been blessed with many friends, both near and far.  But I'm especially thankful for those unexpected gifts that enter into our lives.  Sometimes we're aware of them; sometimes it takes a while before we recognize the value of what we've been given. And sometimes, sometimes we are the ones who pass the gift forward, and that is a gift in itself.
To comment on Darci Hannah's blog please click here.