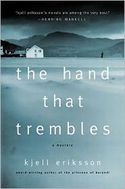 August 2011
On Sale: August 2, 2011
Featuring:
Ann Lindell
320 pages
ISBN: 0312605056
EAN: 9780312605056
Hardcover
$24.99
Mystery Woman Sleuth
Buy at Amazon.com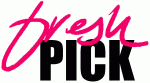 Suspense in Sweden
The Hand That Trembles
by Kjell Eriksson
A Swedish county commissioner walks out of a high-level meeting and disappears. Many years later, one of the town's natives is convinced that he's caught a glimpse of the missing man while traveling in Bangalore, India. When the rumors reach his hometown, a veteran police officer stumbles across a seemingly unrelated case.
Separately, Ann Lindell, Eriksson's series detective, must investigate a severed female foot found where a striking number of inhabitants are single men. But the owner of the house where the victim is believed to have lived is no longer able to answer any questions. . . .