Hi, Deanna! We are so happy to have you back on Fresh Fiction. Please introduce yourself to our readers. 
I'm a 5 foot, 5 inch-tall Gemini, I like long walks on the beach and men who aren't afraid to cry. (Okay, I'm a 52-year-old 6th-generation Texan married to my college sweetheart with one child and a starter pack of Australian Labradoodles. I am currently working on my 17th novel and I have a mild addiction to Twitter.)
The Veronica Speedwell historical mystery series is such a fun premise and has been enthralling readers for the last few years. What do you love about the character of Veronica?  
Veronica is one of the most enjoyable characters I've ever written because she is–like Molly Brown–unsinkable. Nothing ever seems to get her down for long. We know she's been through volcanic eruptions, shipwrecks, kidnapping by brigands, yet she's irrepressibly optimistic. She's very secure in her own sense of purpose, and I love that she is so thoroughly grounded in who she is. I suspect she might be a little tiresome in real life–she's an absolute bulldozer to poor Stoker sometimes–but on the page, she delights me.  
One of my favorite aspects of AN UNEXPECTED PERIL is Veronica's involvement impersonating a missing princess. Where did the idea for this plot development originate? Have you ever been mistaken for someone (famous or otherwise)?  
There was a period a few years ago where I was mistaken for Mary Louise Parker several times in quick succession. (I don't see it, personally.) But that plot device is a bit of a love letter to an old trope; we've seen it in "The Princess Switch" on Netflix, THE PRINCE AND THE PAUPER by Mark Twain. Probably my favorite use of it was in THE PRISONER OF ZENDA. I loved the idea of sending Veronica undercover in a very overt way. And because of her status as a semi-legitimate and unrecognized member of the royal family, I thought it would be fun to see how she would fare with all the traditional trappings–train, tiara, the works!
Self-care is so important during this wild time. What do you do when you want to be kind to yourself? 
Every year on New Year's Eve, we do a burning bowl ritual where we write down whatever we want to release from the previous year on a piece of paper and set fire to it. This year, I let go of the word "should." I am very tired of overthinking and trying to live up to unrealistic expectations–especially during a pandemic. So the first step of my self-care is taking a close look at any situation and asking myself if I'm doing it because it gives me pleasure or am I doing it because I think I ought to. I think the ultimate kindness is letting go of whatever isn't adding to my happiness. Sometimes that means scrolling past a tweet or deleting an email without engaging. Sometimes it means sitting quietly so I can check in with my intuition about whether an opportunity feels right for me. All the yoga and scented candles and bath bombs in the world can't make up for a depleted spirit.
What can readers expect from you next? 
I am currently writing Veronica #7 and revising my first contemporary novel. It's about a quartet of sixty-something female assassins who have to come out of retirement in order to settle a score.
Rapid Fire Random Questions
Favorite animal:  My dogs
Coffee or tea:  Tea
Favorite book to re-read:  REBECCA
Beach or mountains:  Beach
When you were younger, what did you want to be when you grew up?: Exactly what I am now
Dream vacation:  More beach
Aside from reading and writing, what are your hobbies?: I don't do hobbies. I putter around with language and houseplants and knitting and watercolors but those are not serious enough to be called hobbies.
Five people you'd invite to your book club (dead, alive, fictional, etc.!):  Ching Shih, Eleanor of Aquitaine, Christine de Pizan, Mary Seacole. Jane Austen for an alternate in case any of them can't make it.
Favorite movie:  Choosing a single favorite is far too much pressure. I love 1930s screwball comedies, fun heist movies, and most Austen adaptations and Hitchcock films.
You have a totally free afternoon – no deadlines, no obligations, no Twitter notifications!  What do you do?: Read, alternating nonfiction research on a favorite subject with chapters of a new novel by a favorite author. Then yoga in the sunshine followed by meditation and tea.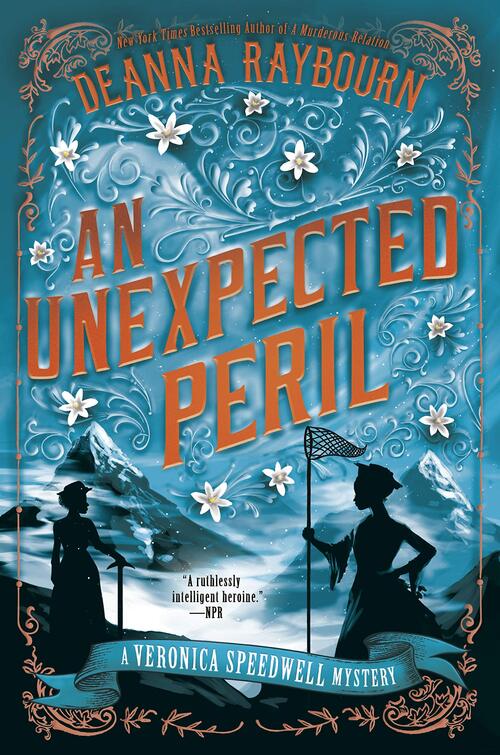 A princess is missing and a peace treaty is on the verge of collapse in this new Veronica Speedwell adventure from the New York Times bestselling and Edgar Award-nominated author Deanna Raybourn.
January 1889. As the newest member of the Curiosity Club–an elite society of brilliant, intrepid women–Veronica Speedwell is excited to put her many skills to good use. As she assembles a memorial exhibition for pioneering mountain climber Alice Baker-Greene, Veronica discovers evidence that the recent death was not a tragic climbing accident but murder. Veronica and her natural historian beau, Stoker, tell the patron of the exhibit, Princess Gisela of Alpenwald, of their findings. With Europe on the verge of war, Gisela's chancellor, Count von Rechstein, does not want to make waves–and before Veronica and Stoker can figure out their next move, the princess disappears.
Having noted Veronica's resemblance to the princess, von Rechstein begs her to pose as Gisela for the sake of the peace treaty that brought the princess to England. Veronica reluctantly agrees to the scheme. She and Stoker must work together to keep the treaty intact while navigating unwelcome advances, assassination attempts, and Veronica's own family–the royalty who has never claimed her.
Mystery Historical [Berkley, On Sale: March 2, 2021, Hardcover / e-Book, ISBN: 9780593197264 / eISBN: 9780593197271]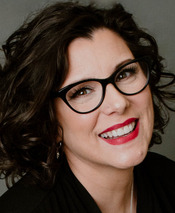 New York Times and USA Today bestselling novelist Deanna Raybourn is a 6th-generation native Texan. She graduated with a double major in English and history from the University of Texas at San Antonio. Married to her college sweetheart and the mother of one, Raybourn makes her home in Virginia. Her novels have been nominated for numerous awards including two RT Reviewers' Choice awards, the Agatha, two Dilys Winns, a Last Laugh, three du Mauriers, and most recently the 2019 Edgar Award for Best Novel. She launched a new Victorian mystery series with the 2015 release of A CURIOUS BEGINNING, featuring intrepid butterfly-hunter and amateur sleuth, Veronica Speedwell. Veronica returned in 2017's A Perilous Undertaking, and A Treacherous Curse, 2018. A Dangerous Collaboration was released in 2019, and book five, A Murderous Relation, was a March 2020 release. An Unexpected Peril, Veronica's sixth adventure, will be published in March 2021. In addition to further Veronica books, Deanna is writing a contemporary novel about four female assassins on the cusp of retirement.
***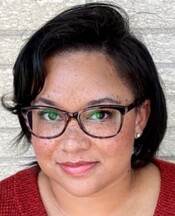 Danielle Jackson Dresser is a contemporary romance author (her debut novel with Berkley will be out in 2022!), avid reader, lackluster-yet-mighty crafter, and accomplished TV binge-watcher.
Once upon a time, she was a publisher publicist and continues to cultivate her love of books and reading by chatting with the best authors in the business as the Editorial Manager of Fresh Fiction and co-host of the Fresh Fiction podcast. Danielle is one of the Boozy Book Broads, a monthly author chat show streamed live on YouTube. She also moderates panels, interviews authors, and hosts a book club at Love's Sweet Arrow, the romance-focused independent bookstore.
Danielle lives in Chicagoland with her very own romance hero husband, darling daughter, and two tempestuous cats. Follow her on Twitter and Instagram, @dj_dresser.