Hello, I'm Diane Alberts, though I also write as Jen McLaughlin, and I'm excited to be here today to chat with you all! Thanks so much for having me here today! <3
This might (or might not) surprise some of you who have met me at signings, but I am an extremely, extremely shy person. Like, I can meet a person three times, eat meals and have detailed conversations with them those three times, and I'll pretty much assume that they will not remember me every time I come across them. I will, hands down, wait for the other person to come up to me before I say hello, just in case they did, indeed forget me.
For this very reason, I love to write heroines and heroes who are the complete opposite of me. I love writing people who are confident, outgoing, and who will walk into a room and completely own the place without so much as batting an eye. As it so happens, one of my besties in the author world is this exact type of person, and I love her because she's so frigging awesome like that. To be able to walk in a room with swagger and confidence is something I wish I had, but alas, I have to stick to that feeling through my books.
In my latest book, the second novel in the Hamilton Family Series with Entangled Publishing, the hero is exactly that kind of guy. Even when faced with a woman who clearly doesn't like him, he doesn't so much as blink an eye. Here's a little exchange between them to show you exactly what I mean.
"You know…" She clumsily stuck her key into the lock. "I'm not going to tell you my name, no matter how many times you trail off like that, Mister…?"

He laughed again and then looked surprised.
What? Did the guy never laugh?

"You really don't like me, do you?" he said, still smiling.

"I don't," she admitted.

He stepped closer, his front alarmingly close to her back. She stiffened because when he was this close to her, she could smell him. Feel him. Want him. "I can fix that."

She pushed her door open and turned to face him, irritation mixing with that annoying attraction to him she always felt but tried her best to ignore. "Why the sudden interest in me?"

"Well…" His gaze dipped down her body, and by the time his eyes met hers, she felt naked, exposed, and improbably turned on. The way he looked at her… He made it seem like she was the only woman on Earth, and he was about to stake his claim. "To be completely honest? I don't know how I never noticed you before, but now that I have, there's no forgetting I did."
Are you the type of person who owns a room, and doesn't hesitate to walk into it alone, like Eric Hamilton? Or are you like me, and do better when you know someone, or have someone at your side…like me?
–Jen/Diane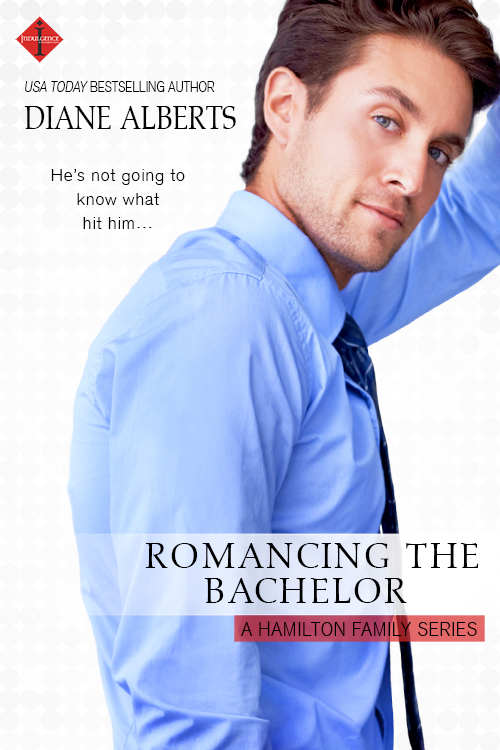 Eric Hamilton isn't looking for love. Hell, he isn't even looking for a girl. He has a five-year plan, and he's one hundred percent focused on that. But then Shelby walks into his life, and suddenly, he can't think about anything else. Unfortunately for him, she hates his guts, and wants nothing to do with him. But he's a man who loves a challenge.
Shelby Jefferson can't wait to get out of the city, and back to her country roots. She moved to Atlanta for a guy who promptly left her, and the last thing she wants is to fall for another man who might make her want to stay. But Eric is nothing if not persistent, and before long she's inside his arms, in his bed, and falling for him. Hard. But when history repeats itself, she's left having to choose between a man and herself…again.
Romance Contemporary [Entangled Indulgence, On Sale: May 15, 2017, Audio / e-Book, ISBN: 9781545220405 / eISBN: 9781633759435]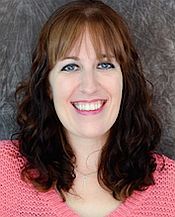 Diane Alberts has always been a dreamer with a vivid imagination, but it wasn't until 2011 that she put her pen where her brain was, and became a published author. Since receiving her first contract offer, she has yet to stop writing. Though she lives in the mountains, she really wishes she was surrounded by a hot, sunny beach with crystal clear water. She lives in Northeast Pennsylvania with her four kids, a husband, a cat, and a Senegal parrot. In the rare moments when she's not writing, she can usually be found hunched over one knitting project or another.