(Keep reading for the giveaway at the end.)
A lot of times people ask me where I find inspiration to write my books. Of course it comes from many places, but a couple of times I have ended up writing about a trope of a movie I really love.
Want to know a secret? Tie Me Up! Tie Me Down! indirectly inspired me to write BRAZILIAN CAPTURE. I love books where either the heroine or hero is kidnapped. It gives us a lot to work with as authors, like how the relationship between captor and captive change and grow.
In case you haven't seen, Tie Me Up! Tie Me Down! features a young Antonio Banderas. He's just released from a mental institution and kidnaps the woman he's obsessed with—a jaded porn star—because he wants to convince her to marry him. Before you throw tomatoes at me, understand this movie was written and directed by Pedro Almodóvar, therefore political correctness is not an option. Controversial or not, it's a movie about two lost souls who end up finding and choosing each other.
So as you see, when you take the general idea—finding love despite the circumstances— it's easy to relate it to romance books. In BRAZILIAN CAPTURE, passionate activist Emanuel kidnaps Erika because she's valuable for her father, who's also his sworn enemy. He wants to destroy her father and bring down his embezzlement operation and more. Erika can't believe some of his accusations. Despite her instant attraction to the sexy, dangerous Brazilian hottie, she fights.
She fights to escape. She fights her pull toward him. And ultimately, she fights to learn the truth about her father and herself.
So here you have an example about how a movie trope can be used in a book with completely different characters and plot, but with a similar message.
$15 Amazon GC GIVEAWAY– To enter please leave a comment below. What are some of your favorite movie adaptations of books?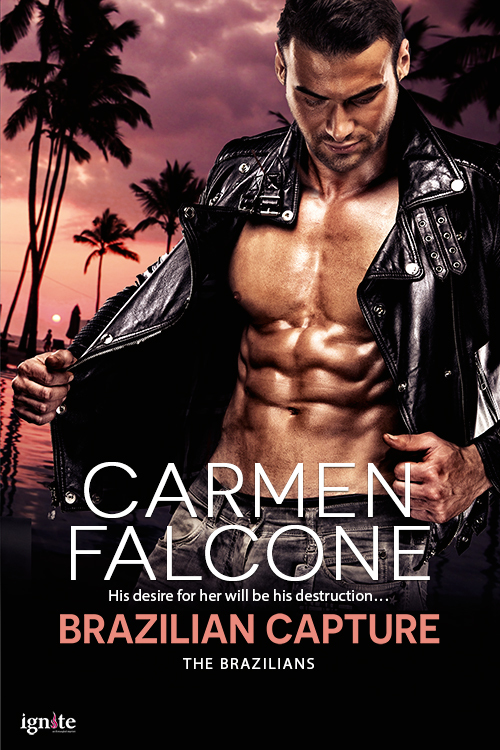 Financier turned activist Emanuel Duarte has promised he would find the one witness who can testify against real estate developer Silas Lancaster. Sick of having every attempt at exposing Silas shut down, Emanuel wants to honor a promise he made, and takes from his opponent what matters most–his beautiful daughter Erika. Only he gets more than he bargained for with the tempting–and frustrating–woman.
Fundraiser and socialite Erika Lancaster can't believe she's been kidnapped. Her sexy captor is feeding her lies about her father that she refuses to swallow. Emanuel's plans will hurt her and ruin her mother's legacy–and that she can't allow. Desperate to find a way out of the lush Brazilian jungle, she decides there's only way to disarm the enemy–seduce him.
But her plan backfires and soon she realizes that seducing the enemy comes with a hefty price…loving the enemy simply isn't an option.
Romance Erotica Sensual [Entangled Ignite, On Sale: May 22, 2017, e-Book, ISBN: 9781545445549 / eISBN: 9781633759251]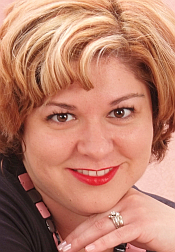 Carmen Falcone loves to spend her time writing about hot Alpha males and the quirky, smart and sassy heroines who turn their world upside down.
Brazilian by birth and traveler by nature, she moved to Central Texas after college and met her broody Swiss husband–living proof that opposites attract. She found in writing the best excuse to avoid the healthy lifestyle everyone keeps talking about. When she's not lost in the world of romance, she enjoys spending time with her two kids, being walked by her three crazy pugs, reading, catching up with friends, and chatting with random people in the checkout line.
She now has more than a dozen of books published. She writes category contemporary, erotic romance and romantic suspense.