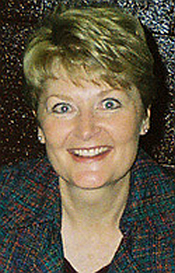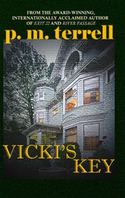 They say if you want to find your soul mate, stop looking. But it never occurred to me that the same thing would happen with the characters in my book.
Dylan Maguire was supposed to be a one-book man. Laurel Maguire's nephew, he travels from Ireland to care for her after an incapacitating stroke and shortly before Vicki Boyd arrives. Vicki isn't expecting the man with the lilting Irish brogue, the merry half-moon eyes and a near body-builder physique. And she's not looking for a relationship.
Vicki is a psychic spy for the CIA, a vocation based on a real government program. After a mission goes horribly awry, she leaves the agency to begin life anew in a small town. When she meets Dylan, she is reluctant and reserved.
VICKI'S KEY is my 13th published book, but it's the first time a character has leapt off the page at me. I never felt as though I invented him. Even his speech patterns were foreign to me (pardon the pun), his cadence different from any dialogue I'd ever written. And a funny thing happened. Vicki fell in love. And so have my readers.
Their repartee is reminiscent of Hepburn and Tracy, where opposites attract and they need each other to survive. And when the CIA recruits Vicki for one last mission, she finds her past and her future are about to collide… in murder. In the scene below, Dylan and Vicki are transporting a man they just murdered down the Lumber River to feed him to the alligators.
"May I say something?" she said, breaking the silence.
"No."
She bit her lip and stared at him. "You know what?"
"I can't begin to imagine."
"That's fine. I don't care. I don't want to talk to you, either."
"Good. Then it's settled."
"I don't know if I ever want to talk to you, ever again. Ever."
"I get your point."
"Ever," she repeated. "I don't even know who you are." There, she thought. She said it.
He looked into the water as he continued to row. "Well, then. That makes two of us."
"What's that supposed to mean?"
"Ooh," he shuddered, "the five dreaded words in the female vocabulary."
"Meaning?" she said heatedly.
"Meanin'," he said, looking back at her, "in about two seconds, you're gonna tell me what I meant by it even if I didn't know what I meant by it meself."
Like a one-night-stand that transforms into a life-long romance, Dylan Maguire wormed his multi-faceted Irish personality into the Black Swamp Mysteries series, becoming a passionate, charming, bantering, sometimes violent and somehow always lovable man who loves deeply… And who has captured the heart of many a lass.
My own love affair with Dylan prompted me to plan a trip to Ireland… Until I realized I would step off the plane in Dublin, hear the first man call a woman Darlin' in that adorable Irish brogue, and there I'd be: sprawled out in the middle of the airport with my knickers around my ankles, a smile on my face and a video on YouTube. So I've put off my trip until I can gather some semblance of self-respect.
What is it about a man with a Celtic accent that attracts you? Tell us and you could win a copy of VICKI'S KEY by P.M.Terrell!
P.M.Terrell is the award-winning author of thirteen books, including six suspense/thrillers, two historical adventure/suspense, one how-to book for authors and four computer books. She is the co-founder of The Book 'Em Foundation, whose slogan is "Buy a Book and Stop a Crook." When she's not writing, she's helping to rescue homeless animals. For more, visit www.pmterrell.com.
To comment on P.M. Terrell's blog please click here.