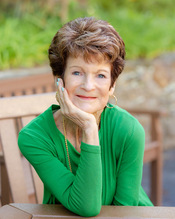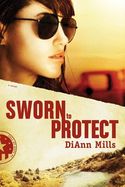 Women who accept nontraditional roles and succeed with dynamic outcomes are the heroines in my novels. These are Glock-totin' gals with southern charm who understand grits aren't just for breakfast. These women embrace their femininity with an added boost–they aren't afraid to go after the bad guys or say they love Jesus. This style of heroine understands her peace can be more about the caliber of the piece in her purse than the state of her spiritual life.
What makes a contemporary woman choose a career that has the potential of ending her life? Experts often point to personality differences or a "risk-gene" as an explanation why some are risk takers and others are content in less stressful lifestyles. I prefer courageous heroines who've been wired with a few more endorphins to balance the adrenaline, and they thrive on it.
If my heroine races down a dirt road on a Harley in the dead of night, or scales a cliff while someone is shooting at her, or stuffs a weapon into the waistband of her jeans, it's to get the edge on the bad guys.
My heroines are not satisfied unless they are placing their lives on the line to protect or save innocent victims. These women are warriors who are trained to protect, defend, and hopefully outsmart the ones who will stop at nothing to obtain money and power.
Jack London said it quite well. "The adventurer gambles with life to heighten sensation–to make it glow for a moment."
Of course, in a suspense novel the heroine ends up being the prey, but the heroine and the villain are balanced in their skills and intelligence. Who knows? The bad guy may be a woman.
In short, the heroines in the Call of Duty series aren't the women next door. Hmm. Then again, they might be.
The heroine in Breach of Trust is a CIA operative posing as a librarian in rural Oklahoma where the only excitement is Friday night, high school football or an occasional twister. Her name is Paige; she thought it was quite clever considering her role as the local librarian. And the hero is a football coach who has more "on the ball" than most would think.
Sworn to Protect calls for a different heroine. Danika Morales is a border patrol agent in McAllen, TX. She's a widow, and her four-year-old daughter is hearing impaired. Every breath is a risk in her career, and the authorities have yet to find out who murdered her husband. So how does a doctor with activist sentiments fit into her life?
Pursuit of Justice delves into the life of an FBI agent sent to solve a series of murders in an area of Texas to which she swore never to return. What she thinks is an easy case explodes in her face when the accused killer is found innocent, and a nearly four hundred year old legend about lost Spanish treasure is still claiming victims.
Yep, I like a gutsy women who can work alongside a man, and a hero who appreciates her abilities, wit, dedication–and her beauty.
If you're like my heroines in the Call of Duty Series one way to ease the stress of a hard day is a long bath. One lucky commenter will receive a $25.00 Bath & Body Works Gift Card that can be used in store or online.
To comment for a chance to win on Diann's blog please click here.