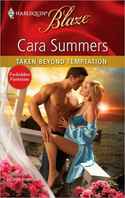 Twice Forbidden
June 2010
On Sale: June 1, 2010
Featuring:
Jillian Brightman; Ian MacFarland
224 pages
ISBN: 0373795513
EAN: 9780373795512
Mass Market Paperback
$4.99
Romance Contemporary, Romance Series
Buy at Amazon.com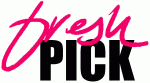 Taken Beyond Temptation
by Cara Summers
Jillian Brightman has a forbidden fantasy. She's always dreamed of being swept away and seduced by a mysterious stranger. But the resort she owns with her sisters keeps her too busy to indulge in any kind of fantasy, let alone a forbidden one.
At least, until Ian MacFarland comes to Belle Island. And once she sees him, Jillian knows he's the perfect man for a onetime indulgence…no strings attached.
Only Ian wants a lot more. And each moment Jillian spends moaning under his touch, she realizes one night won't be enough. Ian is fulfilling cravings she never dreamed she had. Could this be more than a fling?
It might be — if Ian was actually the man he said he was….

A sensual sizzler full of scalding sex and an exciting mystery.
Excerpt
Fourteen months earlier
The moment Jillian stepped into the tower room, she knew she wasn't alone. It wasn't just the steady dip in the temperature as she'd climbed the circular iron staircase. Although that was a big clue. According to the research she'd done, haunted houses were known for those cold spots.
Another big clue was she suddenly had goose bumps and the hairs on the back of her neck were snapping to attention like soldiers at the first sound of reveille.
Jillian peered into the gloom. The grime on the windows that circled the outer wall cut down on the amount of sunlight. But there was definitely someone else here.
"Hello?"
The only answer was the muted sound of the Atlantic sweeping into the rocks below.
Read More…