I love this topic. When suspense writers get together, discussing stories and plot twists keep our adrenaline racing. We can talk about how to add more details for hours because we live it. Every aspect of creating an anxious or uncertain character means adding tension, stress, and conflict into every line. And we love the various ways to fill our pages with this excitement.
Our friends and families (unless they're writers) have no clue how our minds work or where we find ideas for our next novel. The un-writers among us think we're strange … We need counseling … Or prescription meds. Can you imagine that?
For example: husband and I are driving into our subdivision. We see a neighbor has a roll of old carpet at the curb. Husband comment this person must have installed new carpet. Not me. I'm wondering if there's a body rolled up inside that dusty mess. Is it a man or a woman? How were they killed? Why? Does the killer think it's a perfect crime? What evidence did he/she leave behind? Then I spin out of control with characters and plot.
See what I mean? So I've compiled a list of telltale signs so you'll not be shaken when you're in the midst of a suspense writer.
You know you're a suspense writer—
When you spend days planning the perfect crime.
When a stranger texts you an image in the middle of the night and immediately you think of a story about someone kidnapping your children—the image is proof.
When plotting a murder seems normal.
When you read the newspaper for strange stories you can spin to put your character in danger.
When the study of poisons is fascinating.
When you can't close your eyes on a camping trip because you know a lion, bear, or killer is waiting for you to fall asleep.
When you consult a weapons' expert for ways to disguise a bullet.
When you wonder if the garbage bag discarded along the road contains body parts.
When the guy selecting apples at the grocery store looks like a serial killer.
When you're in church and you can't concentrate on the sermon because you left your heroine attached to a cell phone activated bomb.
When you stay up to midnight so you can be the first to register for the Writers Police Academy.
When you wonder if you could have been an FBI agent in another life.
When forensics is more fascinating than a trip to Hawaii.
When neighbors avoid you for fear they'll be the next victim in your novel.
The next time you're engrossed in your favorite suspense writer's story, think about what makes the writer work hard to bring you this entertainment. We love what we do, and our goal is to provide you with the best story possible.
What do you love about your work?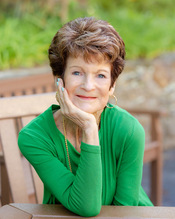 Expect an Adventure
DiAnn Mills is a bestselling author who believes her readers should expect an adventure. She combines unforgettable characters with unpredictable plots to create action-packed, suspense-filled novels.
Her titles have appeared on the CBA and ECPA bestseller lists; won two Christy Awards; and been finalists for the RITA, Daphne Du Maurier, Inspirational Readers' Choice, and Carol award contests. Library Journal presented her with a Best Books 2014: Genre Fiction award in the Christian Fiction category for Firewall.
DiAnn is a founding board member of the American Christian Fiction Writers; the 2015 president of the Romance Writers of America's Faith, Hope, & Love chapter; a member of Advanced Writers and Speakers Association, and International Thriller Writers. She speaks to various groups and teaches writing workshops around the country. She and her husband live in sunny Houston, Texas.
DiAnn is very active online and would love to connect with readers on any of the social media platforms listed at her website.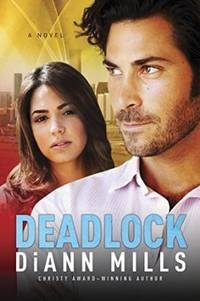 Two murders have rocked the city of Houston. Are they the work of a serial killer, or is a copycat trying to get away with murder?
That is the question facing Special Agent Bethany Sanchez, who is eager for her new assignment in violent crimes but anxious about meeting her new partner. Special Agent Thatcher Graves once arrested her brother, and he has a reputation for being a maverick. Plus, their investigative styles couldn't be more opposite: he operates on instinct, while she goes by the book.
When hot leads soon fizzle out, their differences threaten to leave them deadlocked. But an attempt on their lives turns up the heat and brings them closer together, and a third victim might yield the clue that will help them zero in on a killer. This could be the case of their careers . . . if they can survive long enough to solve it.