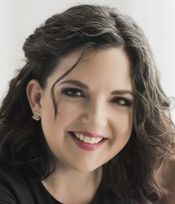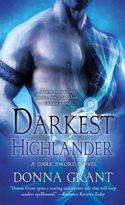 I get asked a lot why there are so many tortured heroes in romance novels.  First, as a writer, they're some of the best characters to write.   You can put them in circumstances that seem impossible to get out of, or have them do things that would doom lesser men.  They can be good men, or bad men who are reformed (another one of my favorites).
But, I think it comes down to women.  We have an innate need to want to improve things.  What's better than taking a man who feels there's no turning back from who or what he is and showing him love to convince him there's so much more if he's willing to let go of the past?
Who wouldn't want a piece of that? Lol.  Now, this isn't changing a man – the inner person who a heroine falls in love with.  No, this is helping him overcome whatever obstacles he faces, even if its nothing more than saving said heroine.
For me I get such a thrill when a hero is not only an alpha male, but who is so tortured even I wonder if there's a way to save him.  Those are the most difficult to write, but the most rewarding.  I'm emotionally and mentally exhausted by the time I finish their stories, but they long stay my favorites.  Examples: Gabriel from A WARRIOR'S HEART (Shield series, to be re-released later), Cade from DANGEROUS MAGIC (third Sisters of Magic book), and Hayden from UNTAMED HIGHLANDER (Dark Sword).
It's not just the tortured heroes that I love, its mixing magic with history.  Even my parents ask me all the time why I put paranormal aspects in my books.  I don't set out to do it, it just happens.  I've always loved fantasy movies and books, and with my love of history it just seems so natural to do it.
When I first began writing it, there were so few historical paranormal or historical fantasy romance books out there that editors didn't really know what to do with me.  The genre has grown, but still not as I'd like to see it.
Every author has a favorite genre or time period that they love to write in.  For me, its historical paranormals.  It's so freeing to just let my imagination go and not have to be so confined to the restrictions of a certain time period.
There are no boundaries when writing paranormal or fantasy.  The canvas – or page for us authors – is as open and far-reaching as our imaginations.  I find it odd that contemporary readers gobble up paranormals, but that's not the same with historical readers.  I'm hoping to slowly change that.  🙂
So, do you like mixing magic with your history?
I'll be giving away a signed copy of SHADOW HIGHLANDER, the fifth book in the Dark Sword series to one lucky commenter.
In the acclaimed Dark Sword series, the darkest, fiercest warriors of Scottish legend finally meet their match—in the brave, fiery hearts of the women they cherish…
HE IS HER SALVATION
For years, Broc has watched over her, protected her—and hidden his love for her. But when his beautiful Sonya finds herself in a hopeless situation, the Highlander flies to her side to save her. Unfortunately, before the Druidess can thank him, Broc is captured by his enemy and destined for eternal pain…
SHE IS HIS DESTINY
Sonya vows to help her noble warrior, though he is imprisoned in a mountain of pure evil—bound in chains of the darkest magic. With Sonya's own magic fading, she must summon the greatest power of all to save the man she loves. But even if these two hearts are united, will they be strong enough to defeat the heart of darkness? Or will their undying love doom them for all eternity…?
To learn more about me and my books, watch book trailers, sign up for my newsletter, and read excerpts, please visit www.DonnaGrant.com!
Hugs,
To comment on Donna Grant's blog please click here.