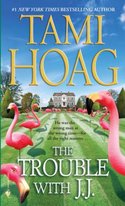 May 2009
On Sale: May 19, 2009
Featuring:
Genna Hastings; J. J. Hennessy
320 pages
ISBN: 0553592505
EAN: 9780553592504
Kindle:
B00296SVRW
Mass Market Paperback (reprint)
$6.99
Romance Contemporary
Buy at Amazon.com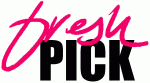 For Super Bowl XLVI, one of our favorite football-related romances
The Trouble With J.J.
by Tami Hoag
He was the wrong man at the wrong time for all the right reasons
In this romantic, funny, and heartwarming classic novel, #1 New York Times bestselling author Tami Hoag poignantly captures one eventful summer in the life of a woman facing the ultimate relationship dilemma.
It took only one look for Genna Hastings to make up her mind about her new next- door neighbor, J. J. Hennessy. She knew his type all too well: Jared Jay Hennessy was tall and handsome, a man who thought he was God's gift to women. From the pink flamingos dotting his front yard to the all-night boozy barbecues, he threatened to disrupt Genna's peaceful summer off from teaching.
But beneath his carefree smile and teasing nature, J.J. was a man as serious about the future as he was about Genna. He'd come to this quiet Connecticut town to change his life, and he challenged Genna to help him become Mr. Right. It was a challenge she knew she'd be smart to refuse . . . and one J.J. knew she couldn't resist.
Excerpt
Chapter One
Home. No four-letter word had ever sounded better, Genna Hastings thought as she maneuvered herself, careful of her sprained ankle, and her crutches out of her car. She stood up and took a deep breath of hyacinth-scented Connecticut air. Whack! Something hit her smack in the back of the head with the force of a Titan missile. Rubbing her head with one hand, she turned and stared down at the football that rocked harmlessly on the driveway beside her loafer-clad feet.
It was an appropriate ending to a thoroughly miserable vacation.
"Look out, Miss Hastings!" came the belated shout of one of the two boys pounding up the street toward her.
"Jeez, Miss Hastings, I'm sorry," said Brad Murray, stooping to scoop up the ball.
"Yeah, sorry, Genna," Kyle Dennison chimed in Read More…