Thank you so much for hosting me today to talk about my latest release in The Men of At-Ease Ranch Series. My original contract with Entangled was only for three books, but thanks to the fans that wrote to my publisher, I was contracted to write books for the remaining two Rangers. My new release: THE ARMY RANGER'S SURPRISE is the fifth book, and I'm so honored and excited to finally give my readers the story they've been waiting for, as well as my hero his well-deserved HEA.
Why is it well-deserved? Because Leo is the reason At-Ease ranch was created. He represents the real-life service members who have a hard time adjusting to civilian life when they come home. Leo's struggle has unfolded throughout the series, and thanks to his book, I got to dig in and help him find some happiness.
But don't worry. His story is not too dark. Like the rest of the books in this series, this one is a romantic comedy, too. And yes, everyone's favorite character—Lula Belle the lovesick cow—makes an unforgettable appearance.
A super big thank you to the fans for their overwhelming support of The Men of At-Ease Ranch! ♥
This story was a special 'write' for me, and I'm so thrilled to have had the opportunity to write it. I hope you'll check it out. If you want to be kept in the loop of my new releases, and to participate in exclusive contests, join my Newsletter
Thanks for reading,
~Donna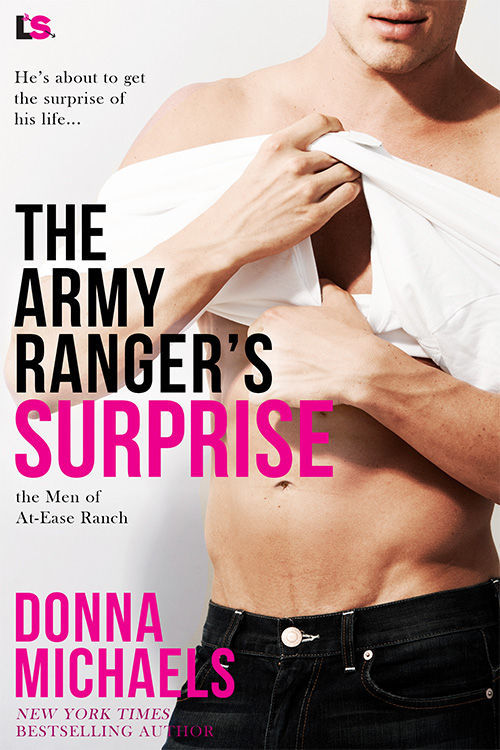 She's about to remind him how good life can be.
Army brat Kaydee Wagner gets twitchy if she stays in one place for too long. But when her grandfather needs someone to stay with him for a bit and his home needs a lot of repairs, she steps up to the plate.
Lucky for her, help arrives from their neighbor's gorgeous grandson, former Army Ranger Leo Reed.
Leo's desperate to rise above his dark past and enjoy life again. He's already made a lot of progress, so when the woman he can't stop thinking about needs a handyman, he volunteers. But after a very…wet incident involving deadly dance moves and a wayward sink hose, their clothes hit the floor faster than a stack of bathroom tile.
He doesn't want forever—that would mean revealing his past, which he's not ready to do. She only wants right now, because any other option would require sticking around.
And then Kaydee discovers she's pregnant.
Romance Western | Romance Military [Entangled Lovestruck, On Sale: July 16, 2018, e-Book, ISBN: 9781640635920 / eISBN: 9781640635920]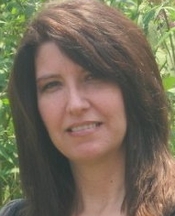 Donna Michaels is an award winning, New York Times & USA Today bestselling author of Romaginative fiction. Her hot, humorous, and heartwarming stories include cowboys, men in uniform, and some sexy primal alphas. With a husband in the military fulltime, and a household of nine, she never runs out of material. From short to epic, her books entertain readers across a variety of sub-genres, and one has even been hand drawn into a Japanese Translation.