Blockbusters and slow boilers, May has got it all. Here are books I'm most looking forward to this week.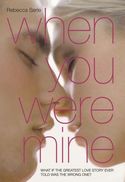 WHEN YOU WERE MINE – Rebecca Serle (Simon Pulse) In this intensely romantic, modern recounting of the greatest love story ever told, Romeo's original intended—Juliet's cousin Rosaline—tells her side of the tale. Rose is devastated over losing Rob to Juliet. And when rumors start swirling about Juliet's instability, her neediness, and her threats of suicide, Rose starts to fear not only for Rob's heart, but also for his life. Because Shakespeare may have gotten the story wrong, but we all still know how it ends….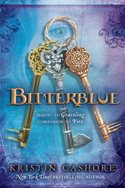 BITTERBLUE – Kristin Cashore (Dial) The long-awaited companion to New York Times bestsellers GRACELING and FIRE
Eight years after GRACELING, Bitterblue is now queen of Monsea. But the influence of her father lives on. When Bitterblue begins sneaking outside the castle–disguised and alone–to walk the streets of her own city, she starts realizing that the kingdom has been under the thirty-five-year spell of a madman, and the only way to move forward is to revisit the past. Two thieves, who only steal what has already been stolen, change her life forever. And one of them holds a key to her heart. (You don't have to read the other books in this sequence, but they're really great, too!)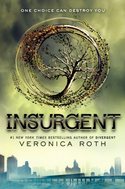 INSURGENT (Divergent #2) – Veronica Roth (HarperTeen) One choice can transform you—or it can destroy you. Dealing with the consequences of her own choices, Tris Prior must continue trying to save those she loves—and herself—while unrest surges in the factions all around her. New York Times bestselling author Veronica Roth's much-anticipated second book of the dystopian Divergent series is another intoxicating thrill ride of a story, rich with hallmark twists, heartbreaks, romance, and powerful insights about human nature.  (If you enjoyed The Hunger Games, you really need to give this series a try!)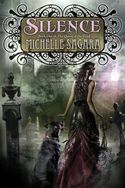 SILENCE – Michelle Sagara (DAW) Emma had no desire to be a Necromancer. She just wanted to help the ghosts who walked the streets of Toronto, unable to escape from the land of the living. And that was just as well, because had she chosen the path of the Necromancer, the handsome new boy in town would have had to kill her. Instead, Eric helps her to stand against those who preyed upon the dead. But whether Emma and her friends could survive such a battle was anyone's guess…
Happy Reading!
–Rosemary
---
Rosemary Clement-Moore writes Young Adult books because she loves to read them.
Visit her webpage or blog to find out more about her award winning Maggie Quinn: Girl vs. Evil series, and her gothic romance, THE SPLENDOR FALLS (now in paperback). Her latest book is TEXAS GOTHIC.