When I worked as an entertainment reporter for a television news channel, we weren't allowed to file stories about the Windsors under 'entertainment'. Instead, they were to go beneath the banner of 'world' news, besides elections in India and China trade tensions. There's a reason that felt misplaced: because the British royals are unquestionably a source of entertainment, once described by a psychology professor as "one of the longest-running reality TV shows in history" (which means we're currently on season nine-hundred-and-fifty-something).
At the time of writing, Princes William and Harry are jousting for the highest number of Instagram followers (William has 9.1 million and Harry has 8.4 million—that's around the same number as Walt Disney and Game of Thrones). Nearly 23 million US viewers watched Prince William marry Kate Middleton in 2011, with viewers tuning in from more than 180 countries. The acceleration of technology has handily turned the British royals into a global brand, with millions following them by choice rather than decree. Plenty of fans worship the Windsors to connect with their past and preserve British tradition, but why are the rest of us still so captivated by the Elizabeths, the Williams, the Henrys, the Georges, and the Victoria? (Note: We need more Victorias.)
The ultimate fairytale (on Instagram)
Many of us grew up on stories of castles, knights, jewels and crowns—a thrilling escape to an unfathomably brutal time that we have romanticized into fairytales. To be royal is to live inside a storybook of time-honored riches and respectability, and if a commoner is invited into the magic, we watch with a particular fascination and envy (case in point: actress Meghan Markle and her role of a lifetime, but who appears genuinely in love with her charismatic prince).
The relationship is mutual
Another reason we can't get the British royals out of our system is because they intentionally won't let us. Their characteristic openness (for example, the princes parading their newborns before the world cameras) is what separates them from the typically sealed doors of the over-privileged. It's their way of saying, "Come in, we want you here, and we love you, too." The Queen's lack of real power may appear demeaning to an absolute monarchist, but it's also another royal family coupon to popularity: who can the royals annoy and alienate if they don't share their opinions on anything controversial?

The spectacle we can't look away from
Some view William and Harry as outrageously lucky to be born at the top of the social food chain; others see the princes as trapped in an insanely public life they never chose and cannot escape. The reality is surely in between, but either way, it's engrossing. There are those who secretly relish in watching the upper classes go belly up, and others who feel unduly protective of them. Because the royals are a family like any other, becoming glued to how they handle their bumps in the road distracts us from ours, even for a minute.
Historical 'fan fiction' and the Tudors
All of this is fertile ground for drama, which is why writers voraciously write royal historical novels and readers voraciously read them. I write books set mostly in the sixteenth century Tudor era—one of the most dramatic dynasties of all time. In case you're not up with your Tudor history, here are just a few examples why the Tudors lived at a Springer-style level of melodrama: The first Tudor monarch, Henry VII, usurped the throne from Richard III. His son Prince Arthur died in his teens, and Arthur's widow Catherine got a second chance at queen by marrying Arthur's younger brother Henry. That Henry was crowned King Henry VIII before dumping Catherine and marrying a further five times, executing two of his wives and starting his own religion so he could marry Anne Boleyn. Serial-dater Henry left three children to three different mothers. After his son died young, surprise intruder Lady Jane Grey was proclaimed queen by some wannabes and swiftly beheaded for it, before Henry VIII's daughters Mary and Elizabeth both ruled England: first as a Catholic, then as a Protestant, giving the nation religious whiplash. Almost all of us have imagined ourselves in another period of time, and for me, it's this thrilling landscape. I knew I had to write a book set during this era so I could go hang out with the Tudors (but at a safe distance *clutches neck*.)

Touring the past in a time machine
Before I began writing Emmie and the Tudor King, I researched the time period with a focus on relationships, remembering that human instincts, attractions, and fears were probably very much the same. I wanted to dig into the tweenagers of the Tudor court, who presumably had crushes, and zits, and heartbreaks. Who were they jonesing to kiss in the candlelit corridors and how did they feel about it? Because I didn't want to write about Henry VIII (there's plenty of him already), I decided to create an alternate history in which Elizabeth I has a son Nicholas, who becomes the last and most notorious Tudor king: Nicholas the Ironheart. The character of Emmie is a high school girl from modern-day Massachusetts who gets sucked back in time to this reimagined Tudor world and experiences it through the eyes of a regular girl.
There's no shortage of heart-clutching romance to explore in historical fiction. Lovers have loved since the dawn of time. However, if you also throw in the British royals, you'll invite plenty of high-octane drama and allure for readers. After all, season four-hundred-and-fifty of the British royals series was one of the most epic of all. Although, the current season is also getting pretty good. Pass the snacks.
Hearts and Crowns Book 1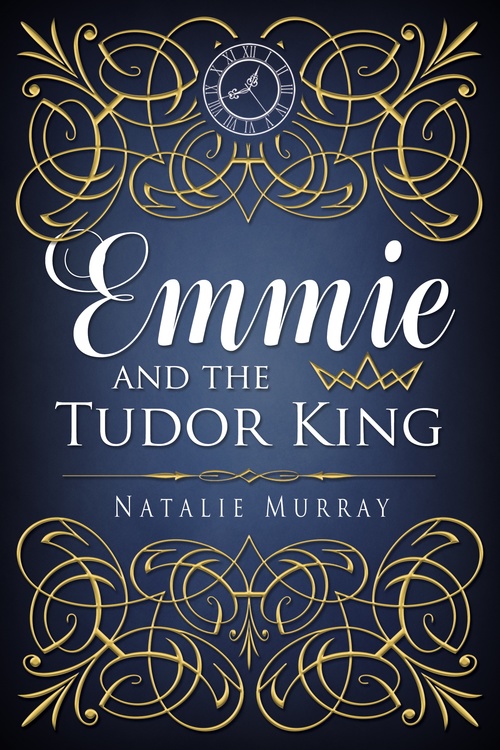 One moment, Emmie is writing her high school history paper; the next, she's sitting with a gorgeous 16th century king who vacillates from kissing her to ordering her execution. Able to travel back to her own time, but intensely drawn to King Nick and the mysterious death of his sister, Emmie finds herself solving the murder of a young princess and unraveling court secrets while trying to keep her head on her shoulders, literally.
With everything to lose, Emmie finds herself facing her biggest battle of all: How to cheat the path of history and keep her irresistible king, or lose him—and her heart—forever…
Young Adult | Young Adult Time Slip [Literary Crush Publishing, On Sale: June 11, 2019, Hardcover / e-Book, ISBN: 9780998448473 / eISBN: 9780998448480]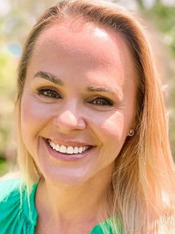 Natalie Murray has been writing to make people smile ever since her short story 'A Dog Story with a Happy Ending' won first prize in a writing competition when she was eight (she didn't quite understand titles and spoilers then!). Now slightly *cough* older, Natalie is irreversibly committed to writing novels she loves to read: anything involving high-stakes adventure, touches of history or fantasy, and star-crossed lovers with buckets of exquisite angst.
After completing a Bachelor of Arts with a major in Communications at Australia's Griffith University, Natalie landed the role of entertainment reporter for Sky News Australia and New Zealand, interviewing such high-profile personalities as Elton John, Angelina Jolie, Sylvester Stallone, Dustin Hoffman, Cameron Diaz, Matt Damon and Jerry Seinfeld. She's also worked as a corporate copywriter, Bollywood movie dancer, and dementia care worker, but Natalie knows what she loves doing most of all: looking after her family and writing YA romance fiction.
When she's not writing, you can find Natalie clinging to her family (literally; she's super affectionate), packing or unpacking a suitcase, forgetting to update her website at www.nataliemurrayauthor.com.