1–What is the title of your latest release?
2–What is it about?
CRAZY ABOUT A COWBOY follows the story of Jasper Taylor, a Texas cowboy trying to save his family's land in Ido, Texas, and secure the title of Most Romantic Small Town, and Delilah Stone, a beauty queen who's judging the contest.
3–What do you love about the setting of your book? 
I've fallen in love with the little town of Ido, Texas. The whole town is like one big family who's come together to try to revamp their struggling economy. They love harder, smile longer, and stick up for one another in Ido.
4–How did your heroine surprise you? 
Delilah has spent her entire life trying to please her mother. I enjoyed her journey from people pleaser to standing up for herself and figuring out what she wants out of life.
5–Why will readers love your hero? 
Jasper is the total package. He's loyal to his family and friends, devoted to the woman he adores, and is willing to put everything on the line and do what it takes to take care of those he loves.
6–What was one of your biggest challenges while writing this book (spoiler-free, of course!)? 
Both Delilah and Jasper have a lot going on in their personal lives and bring a lot of complicated family dynamics into their growing relationship. One of my biggest challenges was weaving all of that together without overshadowing their romance. Everything that happens to us makes us who we are, and it's the same for Delilah and Jasper. Life is messy and none of us comes through it without being affected by our relationships and experiences.
7–Do you look forward to or do you dread the revision process? 
It depends. I appreciate the opportunity to receive feedback from my fantastic editor and make sure I'm telling the absolute best story I can. Revisions give me a chance to dig a little deeper and polish my words. But once I've written a story, I'm also ready to move onto the next one.
8–What's your favorite snack to have on hand while writing? 
Peanut Butter M&Ms. The big bag.
9–Where would you go for an ideal writer's retreat? 
If I actually want to get a lot of writing done, I'd better go somewhere without distractions. LOL. But ideally, I'd go somewhere with amazing scenery… either a lake in the mountains or a beachside bungalow. It probably also depends on where my current work in progress takes place. I love having the opportunity to immerse myself in a similar location to the book I'm writing. I think it helps me nail the setting and gives readers a richer experience.
10–What's the best piece of writing advice you've received? 
I believe it was Nora Roberts who said something to the effect of… you can't edit a blank page and to get your butt in the chair and just write the words. I love connecting with readers and spending time on social media, but none of that's possible if there's no writing happening and no books being released.
11–Who is the fictional character you want to hang out with the most? (anyone in literature!)
Wow, that's an incredibly tough question to answer. If I'm looking for a good time, I might pick someone like Bridget Jones. I'm pretty sure we could plan a fabulous happy hour together. If I had to pick one of my own characters, it would probably be Lacey Cherish, the mayor of Ido and the heroine in the first book in the Tying the Knot in Texas series, The Cowboy Says I Do. She's tough, sassy, and knows where to find the best Tex-Mex.
12–What's one of your earliest book memories? 
I don't remember a time when I didn't love to read. I was the kid who hid a flashlight under the covers and stayed up way past my bedtime, lost in the pages of a good book. Some of my favorite memories revolve around riding my bike to the library and to the used bookstore to fill a bag with books that would last me a few days, then getting to do it again and again, all summer long.
13–If you had to write in a different genre, what would it be and why? 
If I had to leave romance altogether, I'd be super sad but might try my hand at a humorous cozy mystery. Or, for something completely different, I'd love to develop the writing chops to deliver a dark domestic thriller someday.
14–What song will automatically put you in a good mood? 
"Margaritaville" by Jimmy Buffett will always make me smile. Way back before I had grown-up obligations, I used to spend a lot of my free time on a sailboat with friends, cruising around some lakes in Texas with a cold beverage in hand and Buffett blaring from the stereo.
15–What is your favorite way to practice self-care?
My absolute favorite way to refill my well is to sneak up to our tiny cabin in northern Minnesota for a few days for some R&R. If I don't have time for that, treating myself to a massage comes in a close second.
16–What can you eat and never get sick of? 
I grew up in Texas and now live in Minnesota. The one thing I miss more than anything else (okay, besides my family) is the food! If I could only eat Tex-Mex or Mexican food for the rest of my life, I'd be one happy foodie.
17–Will you share a favorite, recent-ish book you recommend? 
I just finished an ARC of Serena Bell's Make Me Wilder, the first in her brand new Wilder Adventures series. It was the perfect combination of steam and humor and I highly recommend it to anyone looking for a fast, fish-out-of-water, opposites attract, fun read.
18–Do you have any hobbies? 
I have way more hobbies than time available to enjoy them. Besides reading, I love to knit and crochet. I learned how when I was in high school and always have a project on my needles. I'd love to say I garden as well, but it seems like I have a hobby of thinking about gardening, not actually getting out and digging in the dirt. We have such a short growing season here in the upper Midwest that by the time I figure out what I want to plant it always seems to be too late.
19–Are you an early bird or a night owl?
I used to be a total night owl, but now that I have kids, I try to get to bed at a decent time so I'm not a complete zombie in the mornings. Coffee helps. Lots and lots of coffee.
20–What can readers expect from you next? 
I'm excited about a couple of new series I have coming up. I'm working on a small-town contemporary romance series that revolves around a generations-old family feud involving a Tennessee whiskey distillery. The research on that has been a lot of fun! I'm also working on a new cowboy series that pairs two of my favorite things… cowboys and the beach. The first book follows the story of a bull-riding hero who might just trade his boots for a pair of flip flops. You can keep tabs on me through my website at www.DylannCrush.com or by signing up for my newsletter at www.DylannCrush.com/signup.
 Thanks so much for having me today!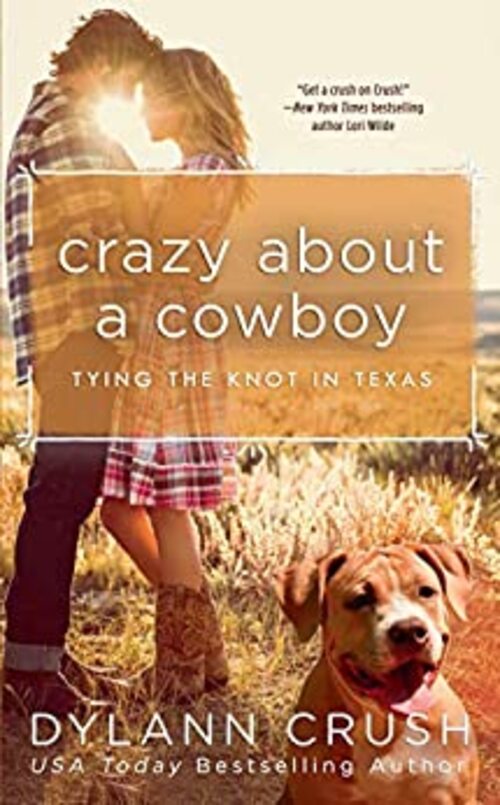 Local cowboy Jasper Taylor has to decide if it's more important to help his hometown of Ido, Texas win a contest or for him to win the heart of the woman he loves.
The little town of Ido, Texas, is up against some big competition. With the state tourism department on a search for the most romantic town in Texas, Ido is pulling out all the stops to win the title. Leading the effort is the newly appointed hospitality host Jasper Taylor. If he can secure the honor for Ido, he'll be able to hang onto his family's land.
But when the reigning Miss Lovin' Texas and celebrity judge, Delilah Stone, rolls into town, she isn't exactly welcomed with open arms. Delilah's ready to put her beauty queen days behind her, and the only thing standing in her way is spending the next thirty days in Ido. It should be an easy gig, but someone in town is tired of all of the recent publicity. Somehow everything that ought to go right is suddenly going wrong.
Now it's up to Jasper to convince Delilah to give Ido another chance by showing her just how romantic the small town can be…without losing his own heart in the process.
Romance [Berkley, On Sale: May 25, 2021, Mass Market Paperback, ISBN: 9780593197479 / ]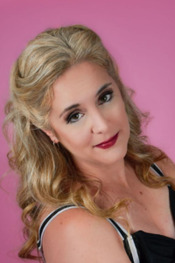 Dylann Crush writes contemporary romance with sizzle and sass. A romantic at heart, she loves her heroines spunky and her heroes super sexy. When she's not dreaming up steamy storylines, she can be found sipping a margarita and searching for the best Tex-Mex food in Minnesota. Although she grew up in Texas, she currently lives in a suburb of Minneapolis/St. Paul with her unflappable husband, three energetic kids, a clumsy Great Dane, a rescue mutt, and a very chill cat. She loves to connect with readers, other authors and fans of tequila.