This is a dangerous topic for me. Because if you're going to make me name my must-have writing snacks then I'm going to have to think about them. And if I think about them, I'm going to want them. And if I start to want them and deny myself, I'm going to crave them. And if I crave them, I know I'll end up going to the store to get them. And if I go to the store I'm probably going to peruse the book section. And if I peruse the book section I'm going to end up buying quite a few. And if I buy quite a few then I'm going to feel guilty for adding to my already overflowing TBR pile. And if I start to feel guilty then I'll have to set aside time to read them. And if I set aside time to read them then I won't be writing. And if I'm not writing then I won't even need my snacks after all, right?
My logic may be slightly flawed, but thanks for going along with my rambling journey. At the risk of never writing another word, here are my 5 must-have writing snacks. I've rated them on a danger scale from 1 to 10 on how tempting it is to know they're in close proximity.
Jalapeno Potato Chips
I don't typically keep these around the computer because who wants to end up with jalapeno flavoring on the keypad? But if I'm between scenes or taking a break, I often indulge in a handful or two of these tempting treats. Spicy and crunchy, they leave a little sting on the tongue. They're not for everyone but they make my Texas-at-heart soul sing.
Danger Level: 2
Black & White Trail Mix
I have to hide this from my family members. Otherwise, my son will pick out all of the chocolate and leave me with nuts and raisins. Granted, nuts and raisins are probably better for me, but I live for the handfuls that have that little bit of chocolatey goodness.
Danger Level: 4
Sour Patch Kids
Somehow sinking my teeth into one of these sugary kid-shaped treats gives me great satisfaction. When I'm working on a particularly challenging scene or am having a frustrating writing day, nothing helps me get back into the groove than taking my aggression out on a box of Sour Patch Kids.
Danger Level: 5
Salted Caramels (the giant Costco container)
These are a treat and meant to be savored, not gobbled. Typically I'll reward myself with one a day if I meet my writing goals. But every once in a while they call to me from the other side of the room. Dylann…Dylann… Hold on, I'll be back.
Danger Level: 8
Peanut Butter M&Ms
I've tried to cheat on my all-time favorite but I always come back. With the perfect blend of crisp outer shell and creamy peanut butter goodness, I can scarf down an entire bag at once. I can't keep these in the house for more than a few hours or they'll disappear.
Danger Level: 10
Holiday, Texas #3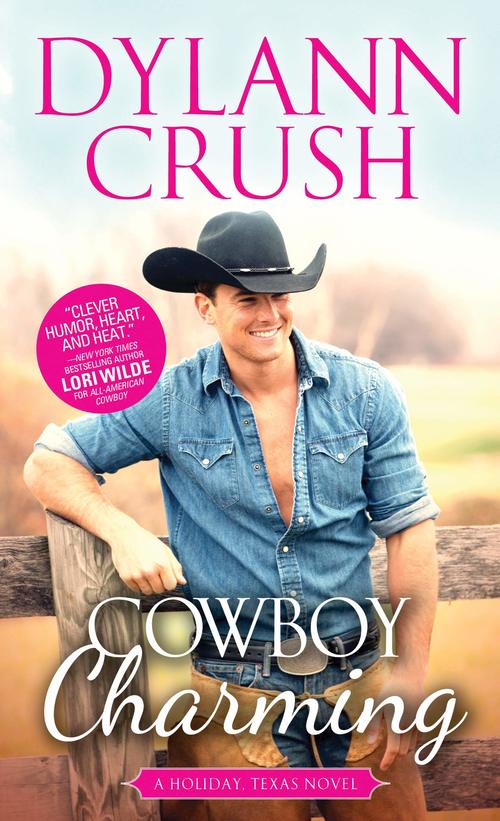 They call him Casanova.
But can this charming devil of a cowboy teach
a good girl how to change her ways?
Small-town preacher's daughter Dixie King is used to having a lot on her plate. Keep tabs on her flighty grandmother? No problem. Handle the honky tonk's first ever Chili Cook-Off? In the bag. Vamp it up to charm a would-be developer into leaving Holiday, Texas for good?
…now there she might need a helping hand.
Enter Presley Walker: Holiday's own Cowboy Casanova and the perfect tutor for a good girl looking to go bad. He's got charm in spades, and he's always seemed like a terrible idea waiting to happen. But as Presley and Dixie work together to save their beloved hometown, these polar opposites might finally see the good in each other…if they can only learn to trust their hearts enough to fall.
Holiday, Texas Series:
All-American Cowboy (Book 1)
Cowboy Christmas Jubilee (Book 2)
Cowboy Charming (Book 3)
Romance Contemporary | Romance Western [Sourcebooks Casablanca, On Sale: July 30, 2019, Mass Market Paperback / e-Book, ISBN: 9781492662679 / eISBN: 9781492662679]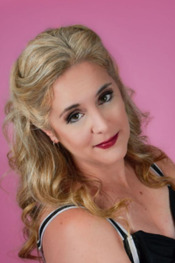 Dylann Crush writes contemporary romance with sizzle and sass. A romantic at heart, she loves her heroines spunky and her heroes super sexy. When she's not dreaming up steamy storylines, she can be found sipping a margarita and searching for the best Tex-Mex food in Minnesota.
Although she grew up in Texas, she currently lives in a suburb of Minneapolis/St. Paul with her unflappable husband, three energetic kids, a clumsy Great Dane, a rescue mutt, and a very chill cat. She loves to connect with readers, other authors and fans of tequila.