Okay, I'll admit it. I love fairytales. The whole Prince (or Princess) Charming thing is super enticing. But, it's not just that. Pretty much everything about fairytales draws me in. I love the wonder and magic and escapism they bring, and I've rarely been disappointed in an adaptation or retelling. In fact, the edgier the reimagining is, the better. Oh, and if it's pure bangtastic brain-candy fodder, the much, much better.
Anyway, when I was writing my newest release, EVER AFTER, I knew without a doubt that it had to be Cinderella-inspired. It was an easy choice. Of all the fairytales, Cinderella is one of my favs. It was the first Disney movie I ever saw as a young girl at a movie theater, and although my mom told me I watched the whole movie while sitting upside down in the chair in the cinema, it still made an impression. I just loved the happy ever after. The notion that no matter what, no matter how bad things seemed, everything will work out in the end.
However, as an erotica writer, I quickly came to terms with the fact that EVER AFTER wasn't going to be a straight adaptation. It couldn't be. Nope. No way. Especially, not with what I wanted to do with it. This book would be more… Cinderella-adjacent. Adjacent because I had every intention of sexing up this story to the max and doubling-up (and down, ahem) on the Prince Charming. But still, my love for the original story emerged. Easter eggs began planting themselves within the pages left and right, and that's when I realized something I hadn't ever thought about before; I've seen nearly every Cinderella movie adaptation. Obsessed much? Probably. But I do find extreme pleasure in a good fairytale, particularly movies.
So. . .  without further ado, I'd like to present my TOP 5 FAVORITE CINDERELLA MOVIES.
#5 A Cinderella Story (2004)/Another Cinderella Story (2008)
Yeah, so right off the bat, I'm kind of cheating by putting two movies in one spot. But how in the heck am I supposed to choose between Hilary Duff and Selena Gomez as modern day teenage Cinderella's? And choosing between Jennifer Coolidge's and Jane Lynch's hilariously evil potrayals of the stepmother is impossible. Trust me. Don't even try. Im-poss-i-ble. I don't even care that I was a full-grown adult when these movies came out and I was way outside the target demographic. I love them anyway. There's no shame in this game.
#4 Cinderella (Disney animated)
Of course, the Disney animated version was going to snag a top spot on my list. This is the movie that started it all for me. I remember being a child and just absolutely terrified of the stepmother. Who knew a cartoon could be so scary? And that moment when Lucifer almost gets Gus??? My little heart nearly stopped. But everything worked out and Cinderella got her true love and I remember feeling so happy. This is classic nostalgia in every way.
#3 Cinderella (2015)
The 2015 version of Cinderella is beautiful. From the set to the location to the costumes to the dialogue. A visual masterpiece. But especially the costumes. I mean, geez, that gorgeous blue dress. Holy heck, mama. That dress is brilliant. And pretty much anything with Cate Blancette playing the evil stepmother is gonna do well in my book.
#2 Rodgers & Hammerstein's Cinderella (1997)
Whitney Houston, Bernadette Peters, Whoopi Goldberg. Need I say more?  So much talent translates into terrific performances and pure entertainment. This one snags the second spot because the singing is tremendous and I love, love, love the bright costumes. So fun. Also, everything is better with Brandy.
#1 Ever After: A Cinderella Story (1998)
Now this one…this one has the most badass Cinderella character ever. Unlike the more ladylike Cinderella portrayals, Danielle is no petite, frail woman. She is a powerhouse of confidence and attitude and courage. I love how she takes charge of her destiny in this film. Even when Rodmilla (the stepmother played by Anjelica Huston) is particularly evil, Danielle ain't having it. She tells it like it is. Girl power. It's no wonder she sweeps the Prince right off his feet (literally and figuratively), and easily makes it to the top spot on my list.
So, there you have it. My Top 5. . . uh, 6. . . Cinderella movies. Do any of these land in your list? Comment below and let me know!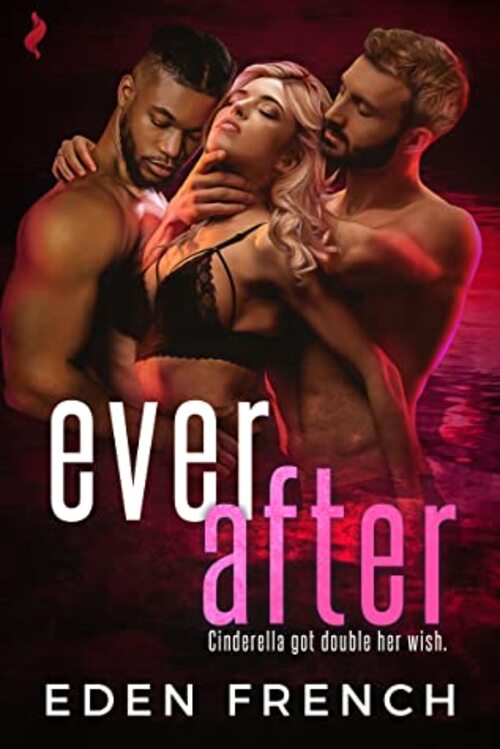 Former heiress Ashe Pembroke can't believe her life has turned into a freaking cliche, a modern-day Cinderella living under the thumb of her ruthless stepmother, hated by her perfect stepsister, and treated as a servant in her own home. Then on her worst day ever, she meets Sebastian Bradford, a handsome prince charming if ever she's seen one. Their chemistry is hot and instant. But imagine her surprise when he brings along his hunky spec ops lover, Elijah, who issues panty-melting orders in a deep voice like smooth cut velvet. Suddenly her life–and she–is turned upside down in ways she never, ever dreamed of!
The sex is ridiculous. Exciting and. . . well, just plain mindblowing. The two men are clearly madly in love with each other, and it's rubbing off on her in all the best ways. They treat her like royalty, and cater to her every sexual fantasy while indulging in a few of their own. As she gets to know Sebastian and Elijah, she finally understands the power of true love, and begins to fight for her freedom. She desperately wants to accept the unique life they are offering her. But is it really possible to fall in love with more than one person at the same time, and together have a happily ever after?
Romance Erotica Sensual | Romance LGBTQ [Entangled Scorched, On Sale: November 16, 2020, e-Book, ISBN: 9781640638914 / eISBN: 9781640638914]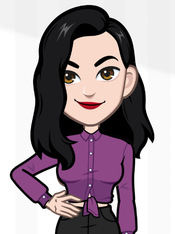 Eden French is a North American author of erotic queer romance with swoon worthy heroes and happy ever afters. A hot yoga junkie, she often gets some of her best ideas while in a difficult pose. She's a relentless daydreamer, chocoholic, and Scotch whisky aficionado who likes life a bit kinky, and spends as much time as possible playing with the sexy characters in her head.