Instead of trying to find your perfect match in a dating app, we bring you the "Author-Reader Match" where we introduce you to authors as a reader you may fall in love with. It's our great pleasure to present Victoria James!
Writes:
Snowed in with the Firefighter: When Melanie travels to her sister's remote cabin in Montana to escape the holidays, she doesn't expect to walk in on her brother-in-law who is also escaping family. They figure out their families are trying to play matchmaker, they decide they'll play along. Except these two opposites find themselves falling for each other for real!
About: 
Holiday-movie-loving, sweet romance author looking for readers who love escaping the big city for heartwarming stories featuring wounded characters with big hearts, and happily-ever-afters, guaranteed.
What I'm looking for in my ideal reader match:
Must love warm and cozy cabins in the middle of the nowhere
Must be okay with roads not getting ploughed for days after a big blizzard
Must love opposites attract with two very stubborn characters
Must love a heroine who's a perfectionist on the outside and vulnerable on the inside-but who figures out the hero is worth the risk-in the nick of time!
Must love a hero who's wounded but an irrepressible charmer who won't give up on the heroine.
What to expect if we're compatible:
Eyes may tear up a few times while reading
Deep, complex characters you'll want to be friends with
An author who loves to hear from her readers
Small towns filled with nosy but well-meaning, quirky characters
Laugher and the promise of hope and healing
Shadow Creek, Montana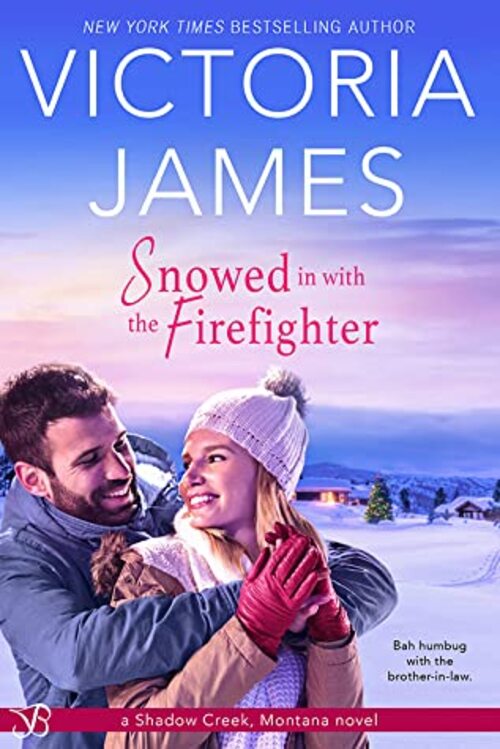 Dr. Melody Mayberry's life just took a turn that's left her questioning everything. Where better to hide out than the remote family cabin in the mountains? The last thing she expects to find there is her swoon-worthy brother-in-law, the one man who may have more baggage than her.
Finn Matthews is not ready to face the fact that the recent injury he sustained in a fire may have ended his firefighting career. He's not interested in sharing the cabin with anyone, let alone Melody, and their family just texted with yet another unwelcome surprise–they'll be there Christmas Eve.
To keep their meddling family at bay, the two team up to fake a little holiday cheer. But between ridiculously competitive Monopoly games, marathon Christmas decorating, and a storm that strands them together with nothing but a fire and a warm couch, they realize something major–their fake holiday cheer isn't feeling so fake anymore, and that's something neither of these two Grinches expected. . .
Romance Contemporary | Romance Holiday [Entangled: Bliss, On Sale: November 16, 2020, e-Book, ISBN: 9781649370822 / eISBN: 9781649370822]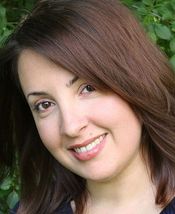 Victoria James is a New York Times and USA Today bestselling author of contemporary romance.
Victoria always knew she wanted to be a writer and in grade five, she penned her first story, bound it (with staples and a cardboard cover) and did all the illustrations herself. Luckily, this book will never see the light of day again.
In high school, she fell in love with historical romance and then contemporary romance. After graduating University with an English Literature degree, Victoria pursued a degree in Interior Design and then opened her own business. After her first child, Victoria knew it was time to fulfill her dream of writing romantic fiction.
Victoria is a hopeless romantic who is living her dream, penning happily-ever-afters for her characters in between managing kids and the family business. Writing on a laptop in the middle of the country in a rambling old Victorian house would be ideal, but she's quite content living in suburbia with her husband, their two young children, and very bad cat.