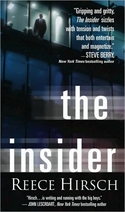 May 2010
On Sale: May 4, 2010
Featuring:
Will Connelly
336 pages
ISBN: 0425234622
EAN: 9780425234624
Paperback
$7.99
Thriller
Buy at Amazon.com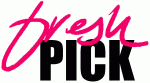 Best First Book (ThrillerFest) Nomination
Will Connelly, a corporate attorney in a big San Francisco law firm, who is on the verge of making partner. Will thinks that becoming a partner will solve of his problems but, in fact, his troubles are only beginning. In the week after being elevated to partnership and taking over a major technology merger, Will becomes the prime suspect in a colleague's murder and an unwilling participant in a complex criminal scheme that involves the Russian mob, insider trading and a secret government domestic surveillance program.

A debut novel that puts an exciting twist on the legal thriller
Excerpt
Chapter 1
No matter how many times the police asked Will Connelly to recount the events of that morning, his story always began—and ended—with the same details. At six thirty a.m., he swiped his access card at the security desk in the lobby of his office building, then rode the elevator to the law firm's offices on the thirty-eighth floor. The hallways were empty, and he saw no signs that anyone had arrived at work yet. In his office, Will threw his suit jacket over the back of a chair, sat down at his desk, and began listening to the voice mails that had come in overnight from far-flung time zones.
Working on his first cup of coffee and first billable hour of the day, Will gazed out his window at San Francisco Bay, which was turning from black to Read More…