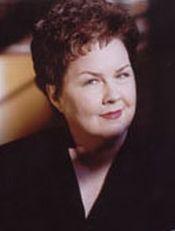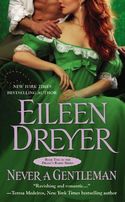 At different times I'm looking for different romances. When I'm working hard, or hip-deep in the problems brought to an Irish matriarch (sounds awful, doesn't it?), I want something light, frothy. Regency romances, drawing-room comedies.  Barbara Metzger, Julia Quinn and the like. When I finish a bad deadline and I don't have any words left of my own, I love beautifully written, poetic romances that linger long on the tongue.  Laura Kinsale,  Sherry Thomas. Or I might want romantic adventure, a la Patricia Veryan and Marsha Canham.
But there are quite a few times, when what I really want is a good emotional wallow. I want to not just laugh, but sob. I want my chest to hurt, knowing that it's safe to feel devastated for the characters, since I know that in the end,end all will be well.
As a romance author, I write books the same way. I've been lucky enough to write all manner of romance in my career: contemporary and historical, issue books and comedies, adventure and suspense. Well, when Grace Fairchild walked onto the pages of BARELY A LADY, I knew she had to have her own story. There was something very special about her that told me she was going to bring me to a great wallow.  I knew that she wasn't going to be an easy heroine, and I knew that she wouldn't end her book with an easy hero.  I knew her path would be rocky, but that her triumph would be all the sweeter.
Grace is plain. She's not 'one-good-haircut-away-from-beautiful' plain, or 'she'll-be-beautiful-after-losing-twenty-pounds' plain. She's plain. She's crippled, and she's never been allowed to forget it. So to feel any value, she has spent her life being whatever other people want her to be; daughter, nurse, housekeeper, friend, burial and birth assistant, stalwart friend. As she says at one point in her own book, NEVER A GENTLEMAN, she had no idea how idea how to earn her hero's love. But she was very good at being needed.
I knew, the minute I met her, that it would take something cataclysmic to shake her out of her self-image. I knew that it would take something cataclysmic to shake loose her hero Diccan's preconceptions and see the rare beauty that lies beneath Grace's dull exterior. Even more important, I knew that the events to shake the foundations of these two people, would be deeply, heart-wrenchingly emotional.
Well, it was for me. I know from the reviews I'm getting that it has been for my readers. Not everybody is happy with Grace's story. Some I think were upset because they weren't in the mood for a real emotional cage-match. Some, I think, because they wanted Grace to respond as a 20th century woman who had the self-confidence to stand up to her enemies with impunity. They think when Diccan is forced to marry her, he should have seen her worth right away and not taken so long to see past her well-developed facade.
If you read NEVER A GENTLEMAN, you'll see that I don't agree. I don't believe either of them achieves the goal esaily or without repercussions. I do put Grace and Diccan on an emotional roller-coaster, but to me it just makes the end better. And along the way, I got to have a good cry.  If you've read Gentleman, what do you think?
To comment on Eileen Dreyer's blog please click here.