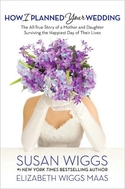 February 2011
On Sale: January 25, 2011
Featuring:
Elizabeth Wiggs; Susan Wiggs
240 pages
ISBN: 0373892276
EAN: 9780373892273
Hardcover
$21.95
Non-Fiction Memoir, Humor
Buy at Amazon.com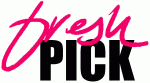 How I Planned Your Wedding
by Susan Wiggs, Elizabeth Wiggs Maas
The all-true story of a mother and daughter surviving the happiest day of their lives
Bestselling author Susan Wiggs literally wrote the book on happily-ever-after love. But orchestrating her daughter Elizabeth's real-world wedding turned into a different story altogether, and one that takes two to tell—the mother and the bride.
Here is the all-too-true tale of a mother and daughter collaborating on life's ultimate celebration—a dream wedding. Often poignant, sometimes irreverent and always hilarious, this charming book is also packed with useful advice from both ends of the cupcake-tasting table. Join mother and daughter as they wade through the trenches of flowers and favors, grueling gown decisions…and the cold, cruel realities of a budget. With luck, love and loads of patience, they come out on the other side, bloodied but unbowed, replete with life lessons—and closer than ever before.
Excerpt
I was born to be a bride. There are family photographs of me in a bridal gown dating all the way back to age two. Even in my imagination, every detail was precisely arranged—the flowers, the veil, the tiara, the sparkly shoes, the smear of lipstick across my mouth. But in those little-girl fantasies, there was one small missing detail: the groom.
Then, senior year of college, the heavens opened up, angels sang from on high and one tipsy night I found myself alone with Dave. I'd seen him around school before (after all, there were only 1,500 students at our tiny liberal arts college), but something about him was…different. Specifically, he looked like a god. Over the summer, he'd grown his glossy, blond hair past his shoulders and had sprouted an extra six inches in height, taking him to a towering Read More…