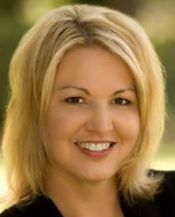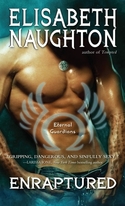 Thanks so much to the crew at Fresh Fiction for inviting me to stop by!
Anyone who's read my books knows I love a good villain. For me, the villain has to be as clever as the hero/heroine, otherwise they're no fun to outsmart.  Villains are fun to write because authors can do just about anything with them. We don't have to worry about redeeming them at a later date. But just like heroes and heroines, villains have to have their own goals, motivations and conflicts. And they have to grow and change as the book/series progresses. Sometimes what was important to them at the beginning of the book isn't what they're after at the end. Sometimes they're motivated by greed, sometimes revenge, sometimes power. But they ALL have reasons for why they do the things they do. And well-developed villain can be just as compelling as a main character. In fact, in a suspense-based book, they're really the ones who challenge the main characters and keep the book moving at a rapid pace so readers are eager to see how the main characters will eventually win.
I have to admit, I'm a sucker for a good villain. Hannibal Lecter in Silence of the Lambs is probably one of the most compelling villains I've ever seen. As a reader/watcher, you want to know why he turned out the way he did. He's well-rounded, with a complete backstory and his own goals and motivations. Another great villain is Darth Vader from Star Wars. Admit it…when you first watched the original Star Wars movies (A New Hope, The Empire Strikes Back and Return of the Jedi) you wanted to know why Darth Vader was so evil. What happened to him? Why does he hate the rebels so much? And I know some of you were rooting for his redemption in the last movie. Compelling villains make us WANT to know more about them. And in doing so they make us root for our heroes even more because we want good to overcome all that evil.
In my Eternal Guardians books, I have several villains. The main villain – Atalanta – is a woman who made a deal with Hades for a shot at immortality and a chance to exact revenge on the race she feels shunned her. There's a reason she's so evil—not only because she was shunned, but because her lover was exiled because of her and then killed—and as the storyline has progressed, you see that revenge isn't enough for her anymore. She wants power too—which for her, is the ultimate revenge…against everyone who ever wronged her. But she's not the only villain. There are others—gods like Hades himself—who want the power Atalanta is seeking. And as entertaining as it has been for me to develop these villains, it's even more fun to see readers enjoying that push/pull not only of the main characters against the villain, but of the villains against each other. Because nothing in real life is ever easy. It shouldn't be easy for our characters—main or villain—either.
To celebrate the release of ENRAPTURED, the fourth book in my Eternal Guardians series, Sourcebooks is giving away two copies of the book to two commenters today! Just answer this question to be entered into the drawing: Who is your favorite villain of all time and why?
Orpheus—To most he's an enigma, a devil-may-care rogue who does whatever he pleases whenever he wants. Now this loose cannon is part of the Eternal Guardians—elite warriors assigned to protect the human realm—whether he likes it or not.
Orpheus has just one goal: to rescue his brother from the Underworld. He's not expecting a woman to get in the way. Especially not a Siren as gorgeous as Skyla. He has no idea she's an assassin sent by Zeus to seduce, entrap, and ultimately destroy him.
Yet Skyla herself might have the most to lose. There's a reason Orpheus feels so familiar to her, a reason her body seems to crave him. Perhaps he's not the man everyone thinks… The truth could reveal a deadly secret as old as the Eternal Guardians themselves
As unrest in the Underworld threatens, seven warriors descended from the greatest heroes in all of Ancient Greece may just be mankind's last hope.
ABOUT THE AUTHOR
A former junior high science teacher, Elisabeth Naughton traded in her red pen and test-tube set for a laptop and research books. She now writes sexy romantic adventure and paranormal novels full-time from her home in western Oregon, where she lives with her husband and three children. Her work has been nominated for numerous awards, including the prestigious RITA Awards of Romance Writers of America, the Australian Romance Reader Awards, the Golden Leaf, and the Golden Heart. Her recent release, ENRAPTURED, was recently named one of Publisher Weekly's Top Ten Romances of Spring 2012. When not writing, Elisabeth can be found running, hanging out at the ballpark, or dreaming up new and exciting adventures. Visit her at www.elisabethnaughton.com to learn more about her and her books. Her next book in the Eternal Guardians series, ENSLAVED, will be in stores in November 2012.
To comment on Elisabeth Naughton's blog please click here.