In my new book, THE HIGHLANDER'S GIFT, I had to do a lot of research about archery. The various bows, the parts of an arrow, and whether or not someone can use a longbow if they are without the use of one of their arms. In my story, the heroine, Lady Bella Sutherland, meets the hero, Sir Niall Oliphant, for the first time when they are children, at a skills tournament. She beats him at archery, but not by much! They are both extremely skilled. In fact, as an adult, Bella often practices with a blindfold on, or shooting apples and such off of her maid's head (who is perfectly confident in this activity!) When Niall and Bella meet up again as adults, where our romance story begins, Niall has recently lost an arm in battle. He no longer uses his bow because of the injury, thinking it impossible. Bella is determined to help him regain that skill, which she knows was a vast source of pleasure to him, and hopes it will build up his confidence, too.
How about a few facts I learned while doing research for this story?
A bow and arrow can absolutely be used by someone who has one arm—or none at all. The bow simply has to be modified so that the archer can use either their mouth or their feet to pull back the string. Acrobats have been dazzling their audiences with foot archer for hundreds of years! I did a mock trial of the arrow I "built" for my hero in the story, and though it was hard to use, it wasn't impossible.
A skilled archer in the medieval era could release up to a dozen arrows a minute—and hit the mark accurately. That's like one every five seconds!
Archery has been around since the late Stone Age.
Archery was mostly wiped out of warfare by the end of the 17th century, replaced by firearms. However, it did continue to be used as a recreational activity.
Bowis and dorlochis is the old Scots way of saying bows and quivers.
I've been lucky to have had a few lessons in archery when I was a child, and more recently, when I went on a trip to Ireland, the archery trainer for the first season of Game of Thrones gave me and my family a lesson (not kidding!). I'm not very good, lol. He teased me mercilessly. More so when my phone alarm went off, playing a Skrillex song at high volume… Anyways… I am considering getting my own target and bow/arrows to start practicing at home, though my family has expressed concerns for their safety and my aim. Sigh… Maybe I'll have to channel my inner Bella another way.
Have you ever used a bow? Did you like it?
(Giveaway – an ebook copy of The Highlander's Gift)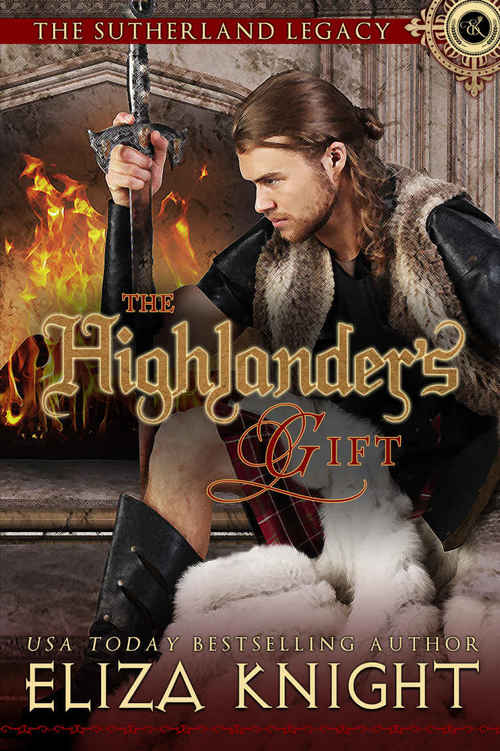 The bestselling Stolen Bride Series continues in this fun, new spin-off following the children of our original heroes and heroines!
Betrothed to a princess until she declares his battle wound has incapacitated him as a man, Sir Niall Oliphant is glad to step aside and let the spoiled royal marry his brother. He's more than content to fade into the background with his injuries and remain a bachelor forever, until he meets the Earl of Sutherland's daughter, a lass more beautiful than any other, a lass who makes him want to stand up and fight again.
As daughter of one of the most powerful earls and Highland chieftains in Scotland, Bella Sutherland can marry anyone she wants—but she doesn't want a husband. When she spies an injured warrior at the Yule festival who has been shunned by the Bruce's own daughter, she decides a husband in name only might be her best solution.
They both think they're agreeing to a marriage of convenience, but love and fate has other plans…
Romance Historical [Knight Media, On Sale: March 27, 2018, e-Book, ISBN: 9781540109132]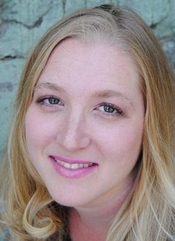 Eliza Knight is the multi-published author of sizzling historical romance and erotic romance. While not reading, writing or researching for her latest book, she chases after her three children. In her spare time (if there is such a thing…) she likes daydreaming, wine-tasting, traveling, hiking, staring at the stars, watching movies, shopping and visiting with family and friends. She lives atop a small mountain, and enjoys cold winter nights when she can curl up in front of a roaring fire with her own knight in shining armor.