Writes:
Romance, Romantic Suspense, or in the case of my newest release, MURDER NOTES, book one in my Lilah Love series out on March 27th, is Romantic Suspense, with a heavy leaning towards the suspense side of the story. However Lilah does have a forbidden fruit of a man in her life, that she just can't stay away from and he's not about to let her succeed when she tries.
About:
New York Times bestselling author with weakness for coffee and chocolate. I love to write kickass heroines, sexy men and plots that will (hopefully) have you guessing and breathless until the very end. I have a husband who to enables my previously mentioned weaknesses when he knows what's good for him. We currently reside in Colorado where there's plenty of snow and cool weather to satisfy our native-Texan hearts.
What I'm looking for in my ideal reader match:
Enjoys female-led suspense
Likes damaged, dark characters
Likes a little danger with their men
Doesn't mind if the lead characters toe the line between good and bad
Loves a story where everything could be a clue, and tries to figure out the mystery as reading
What to expect if we're compatible:
A thrilling, intense ride, where secrets, lies, and mystery, dominate the story.
In the case of my newest series, Lilah Love, expect a journey that follows the complex life and cases of an intensely dedicated female FBI profiler, Lilah Love, who fears she has Dexter-like tendencies.
An author who loves her readers and is on social media often, with cute cuddling animals, food, and books, of course, her frequent topics. If you reach out to her, she will respond, and enjoy hearing from you!
***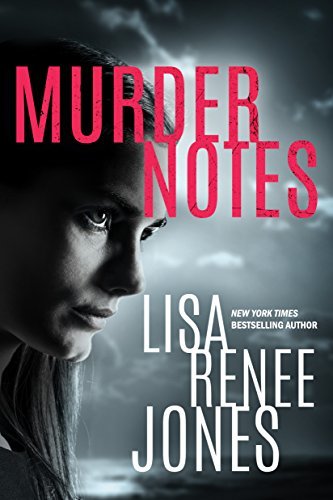 As an FBI profiler, it's Lilah Love's job to think like a killer. And she is very good at her job. When a series of murders surface—the victims all stripped naked and shot in the head—Lilah's instincts tell her it's the work of an assassin, not a serial killer. But when the case takes her back to her hometown in the Hamptons and a mysterious but unmistakable connection to her own life, all her assumptions are shaken to the core.
Thrust into a troubled past she's tried to shut the door on, Lilah's back in the town where her father is mayor, her brother is police chief, and she has an intimate history with the local crime lord's son, Kane Mendez. The two share a devastating secret, and only Kane understands Lilah's own darkest impulses. As more corpses surface, so does a series of anonymous notes to Lilah, threatening to expose her. Is the killer someone in her own circle? And is she the next target?
Romance Erotica Sensual [Montlake Romance, On Sale: March 27, 2018, Trade Size / e-Book, ISBN: 9781503900318 / ]

The past comes to the present and could mean the end.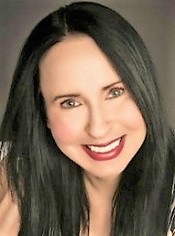 Lisa Renee Jones is the New York Times and USA Today bestselling author of the highly acclaimed Inside Out series; the Dirty Money series; the White Lies duet; the Tall, Dark, and Deadly series; and The Secret Life of Amy Benson series. Murder Notes is the first book in the Lilah Love series.