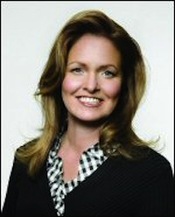 From the moment I began writing the Southern Sewing Circle Mysteries for Berkley Prime Crime in 2009, Tori Sinclair, Rose Winters, Margaret Louise Davis, Leona Elkin, and the rest of the gang became my friends. They made me laugh, they made me cry, and they made me feel like I was one of them.
When I was between books, they still popped in for a visit once in a while, whispering story ideas in my ear. Sometimes those whispers came in the shower, sometimes the car, sometimes on walks.
So it wasn't necessarily out of the ordinary to hear one of those whispers while eating lunch with my youngest daughter. But this time, instead of Leona elbowing her way to the foreground in the hopes of claiming a book all to herself, this particular whisper involved all of them…in New York City, no less.
Suddenly, I could see Margaret Louise white-knuckling it in the back seat of a New York City Cab, Leona flirting with the doorman at her hotel, and Beatrice Tharrington snapping photographs of each and every landmark with her beloved Kenny Rogers bobble head in tow. And as each new image played in front of my eyes, I found myself laughing out loud.
Yes, the members of the Sweet Briar Ladies Society Sewing Circle make me happy—truly, truly happy. I, in turn, wreak havoc on their lives (I do write murder mysteries, after all), but we can let that slide for the moment, can't we? I mean, I am giving them an all-expense paid trip to New York City in the latest book, TAKEN IN, and…
Wait.
You don't think that sticking one of them in a New York City jail cell on a murder charge will negate any chance I have for a souvenir t-shirt, do you?
****
Elizabeth Lynn Casey is the national bestselling author of the Southern Sewing Circle Mysteries. TAKEN IN, the ninth book in the series, is now available. To learn more about the series (or to read the first chapter of TAKEN IN), visit her website. You can also "like" Elizabeth Lynn Casey on Facebook and/or follow her on Twitter @ElizabethLCasey.