When I was asked to blog about my favorite web series — web series-es? What's the plural of series?—I jumped at the chance. After all, I love web series — okay, good. It's series. I looked it up— What's not to love? It's entertainment in small nummy bites.
Also, it ties into the Creative HeArts series I'm working on for Entangled Crush. Creative HeArts takes place as an arts-based high school in Austin, Texas. The characters are working together on their senior seminar project—you guessed it!—a web series.
The characters decide to write and produce their own musical-comedy-horror satire about a modern day Lizzie Borden. The Lizzie Borden Diaries will be weaving in and out of all twelve of the Creative HeArts books.
Here's my list of favorite web series, some of which inspired The Lizzie Borden Diaries, others of which are just plain fun entertainment!
Millennial Parents
This series gives a straight up hysterical look at modern parenting. The two leads are engaging, I laugh out loud nearly every episode, and the episodes are short (under three minutes a piece). My only warning, you will want to watch them obsessively until you've seen them all!
Long Story Short
This web series follows the life of an average guy, via clever editing and neurotic voice overs. It's funny and addictive. Like Millennial Parents, there is no over arching story, just amusing slices of life.
The Pantsless Detective
A film noir-style comedy with oodles of camp and lots of style. The Pantsless Detective is filmed in my own Austin, Texas. It's award-winning and clever. Moreover, it's a fun glimpse into just how many creative people live in Austin.
The Guild
The Guild follows the lives (real and on-line) of a group of strangers/friends who play countless hours of a fantasy MMORPG video game.

Okay, so I haven't actually watched all six season of The Guild, but I decided to include it on the list, because:

a) it's the very first web series I ever watched
b) I love the character of Clara—a mother who gleefully ignores her children to play
c) I love the show's creator, Felicia Day

Plus, because it's the first web series I ever watched, it feels like the beginning of the genre to me.
Emma Approved
Emma Approved is a modern vlog retelling of Jane Austen's Emma, which is one of my favorite Austen books. Emma Approved has all the romance and drama you'd expect from Pemberely Digital (the production company behind The Lizzie Bennet Diaries). As a character, Emma is a little harder to love than Lizzie is, and that's true in the modern telling … maybe even more true. But if you stick with it, I promise she'll become lovable! And you'll have Alex Knightly to keep you company in the meantime!
Dr. Horrible's Sing Along Blog
Ah … the musical, satire, horror that is—in many ways—the inspiration for the Creative HeArts' web series.

In many ways, Dr. Horrible is the antithesis of all the other shows on this list. Written by Joss Whedon, Zed Whedon, Zack Whedon and Maurissa Tancharoen during the writer's strike in 2008, this is a show with recognizable names, talent and an actual budget to boot. It's delightful and fun. You will be singing the songs for days after. But a word to the wise: this is Joss Whedon we're talking about. He likes to toy with your emotions.
Classic Alice
Another great addition to the modern-retelling-of-as-vlogs genre. This one deals with struggling writer Alice as she tries to inject more passion into her writing by living her life according to great works of fiction.

This is fun and romantic and charming. It uses the small scale of a web series to its best advantage. You don't need lots of sets or big budgets if you've got actors with great chemistry!
The Lizzie Bennet Diaries
The LBD is not for the faint of the heart. It's 160 episodes in all. It is—obviously—a retelling of Pride and Prejudice, told in five minute chunks. I've had some friends complain about its length, but all that space to fill, gave Pemberely Digital the room to stay faithful to the books. It has all the charm, wit, and social satire of the original, but with a modern twist. If you're a P&P fan, this will be like Christmas cookies. Sprinkled with crack.
So, that's my list. Did I leave anything out? Do you have a favorite web series I haven't even heard of? (I'm sure there are tons!)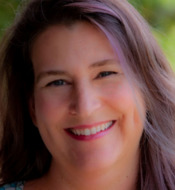 Emily McKay loves to read, shop, and geek out about movies. When she's not writing, she read on–line gossip and bakes luscious desserts. She pretends that her weekly yoga practice balances out both of those things. She lives in central Texas with her family and her crazy pets. Though she's never been much of a joiner, she somehow still managed to join multiple group blogs. (A pathological need to part of any group that wants her?) So you can visit her online at her blogs. She also co–writes young adult as Ivy Adams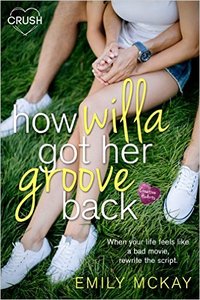 Disclaimer: This Entangled Teen Crush book contains an unbelievably hot bad boy, an unbelievably famous actress, and all the drama that comes with adding both to your family. Oh, and a forbidden flirtation with a soon-to-be stepbrother.
When Willa Schofer's father comes home from a business trip with an über-famous new fiancée, Willa's senior year blows up in paparazzi-fueled flames. Overnight, she has a new house, a new car, and a new soon-to-be stepbrother-the unbelievably hot, unbelievably arrogant, Finn McCain. Thank god he's constantly pushing her buttons, or she might do something irresponsible. Like fall for the jerk.
Just when Willa's decided to avoid him for, oh, ever, Finn lands in the center of her senior project team. Seriously-how hard is it to shake a guy? At least her work on the project snagged the attention of the (second) hottest guy in school. He might only be into her because of her famous stepmom, and he's not quite as exciting as a certain annoying housemate, but at least she's allowed to crush on the guy.
Because crushing on your annoying stepbrother? So not cool.